Seaside Profits Review
In this seaside profits review, you will learn all about this membership product and whether you can really learn to earn money from home through it or not. This is another Warrior+Plus product. 
The Landing Page of Seaside profits
We do a sales page review so that we can match it with what's on the sales page is actually what they teach in the back office or not. 
The landing page and the content are pretty realistic. The numbers aren't super high. Everything is nice and decent. Someone should be able to hit these goals once they learn how to do affiliate marketing. 
Frugal, the founder, says that Seaside Profits is a complete done-for-you system that gives everything you need to create thousands of dollars per month in passive monthly income. He earns $1,800 per day while he sleeps. It's not a huge number and that's fair because this kind of income is possible with some training. He's not saying it's going to be $30,000 or $100,000 per day or something like that. 

This number is pretty realistic for affiliate marketing. A few other things he mentions on his landing page are: 
This system of his is new and never before released. 
You don't need any prior online experience
You don't need any technical skills
The program includes 4 viral methods
He offers done-for-you recurring income funnels
And that it's the exact same method he uses in his own business
Based on what I've seen in the back office, not all of these statements are entirely true. We'll cover them in the pros and cons section.  
Unfortunately, a lot of these Warrios+Plus programs use a similar done-for-you strategy.
Seaside Profits Modules 
Lesson 1. Overview
Lesson 2. Done for you products
Lesson 3. Creating your own membership offer 
Lesson 4. Keeling your members subscribed
Lesson 5. Protected members area or not? 
Lesson 6. Sales graphics and sales copy
Lesson 7. Price points and upsells
Lesson 8. Commission structure
Lesson 9. Free traffic 
Lesson 10. Paid traffic 
Lesson 11 Teach your students to promote 
Lesson 12. Viral affiliate method
Lesson 13. Free traffic case study
Lesson 14. Paid traffic case study
Lesson 15. Getting your students to promote 
Lesson 16. Conclusion
The modules/lessons are not very lengthy. They are pretty small and cover the basics. But for the price you pay, this is not bad. Always compare to your investment. 
The strategy he is teaching actually works and I can give a personal testimony for that. A lot of other successful internet marketers have done that. So, you are not being ripped off your money.
Seaside Profits Upsells
The program has 4 upsells. You don't need them but let's check them out anyway: 
#1 Done for you bundle $37
It also comes with a down-sell of $27. This will help you set up and find products to start promoting. 
#2 Buyer extractor case studies $17 
It also comes with a down-sell of $12. 
#3 Done for you buyer bot $197
It also comes with a down-sell of $97.
#4 1-on-1 Coaching $97
If you want to learn more specifically from Frugal himself you can get on a 1-on-1 coaching with him. This is not that expensive. 
Seaside Profits Pros and Cons 
It's a cheap product and comes at a price point of $12.95. If you want to learn how to build a membership website, this is a pretty decent price point. Bear in mind you get what you pay for. It will go through everything briefly but you need to dig more on your own. You will have a place to start which is good. 
It has a decent set of information shared with you. All the content, as you already saw, is the information you actually need to run such a business. But is it a very detailed program? No. Still, it's a pretty good start for you to know what the baseline is. You can always build on top of that. With this kind of information is it possible to make $1800 in a few weeks? Yes, it is but it also depends on where you are on the knowledge graph. 
You can not expect to get a lot out of this course because you are not paying a lot in the first place. That's a con there. 
You may need more information to start generating big profits. You need a bit of capital to start a business. 
Additionally, you need a bit better strategies to generate traffic for affiliate marketing. In just 18 minutes he can not teach you all there is. You will have to build on your own. As a matter of fact, you can cover the course in a day. Any course that you can cover in a day will not teach you enough to start calling yourself an internet entrepreneur. Free traffic takes a lot of time and is not very reliable.
The program claims that it's done-for-you but it's actually not. Why? The product is great but you have to build everything else, the membership website, the product integration, the getting traffic part all needs to be done by you. In that sense, it's not really a done for you system. That's misleading, in my opinion. 
Now for the big question. 
Is Seaside Profit Review Legit or Spam? 
You can not call the Seaside Profit review spam. It is legit in the sense that it does not mislead you with big flashy claims. You can make whatever they are saying with some training. The training is very decent but still not enough to call yourself an expert on the topic. Then again, you get what you pay for. So, our final verdict would be to call Seaside Profits legit. I hope this Seaside Profits Review was useful to you.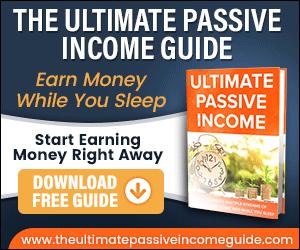 Please follow and like us: