Worth a staggering $196 billion, Jeff Bezos is among those who profited online. Developing and selling on Amazon is one of the best online business ideas yet.
If you're looking to follow his path, you've come to the right place. Here are a few trending online business ideas to help you from the ground up:
Online Business Ideas You Can Start Now
Start Your Blog
If you have a niche for writing interesting and fun content, create a blogging website. Alternatively, you can create a YouTube channel and start posting fun videos and podcasts.
Bloggers make money through Google AdSense and Blog ad Networks. You get cash every time someone clicks on an advertisement on your website.
Start a Clothing Line
If you design and make clothes, creating an online clothing line is one of the many profitable online business ideas you must try. Online Shopping and social media platforms provide a great opportunity to sell some of your designs.
Start a Drop Shipping Business
One of the best online businesses today is a dropshipping business. The dropshipping market has a value of $102.2 billion and estimated to grow by 28.8%.
Find a reputable third-party manufacturer or wholesaler. Get a list of their products and post them on your website with your desired amount. For instance, a portable tumbler costs $12 from the manufacturer, but you can list it as $15 on your website.
When a customer purchases one, you can forward the sale details to the manufacturer or wholesaler you`ve partnered with. They will be the ones who`ll prepare and ship the item to the customer.
This is one of the many home-based online businesses to consider as it has very few risks. Compared to retailers, you won`t need to buy the product first, so you won`t need to worry about financial investments.
You also won`t need an inventory warehouse. The best thing about this online business idea is that you work anywhere you want to. Also, it`s less stressful as you won`t have to deal with tracking and shipping packages.

Create an Online Art Store
E-commerce spiked this pandemic, and it's expected to grow shortly. If you`re into photography and painting, one of the best online business ideas to consider is to sell your artwork online.
Turn your masterpieces into a profitable item by selling them to art lovers all over the globe. You can also opt to add a customized work option.
For this, customers will provide you the subject of the artwork, and you can work on it. You may also consider making a sketch or canvas version of pictures. There are countless ideas that you could incorporate into an art business.
Turn Online Business Ideas into Reality
About 4.66 billion people use the internet worldwide, making the digital world the perfect place to launch online business ideas. You can reach a wide range of potential clients without traveling far and for free.
Have you thought of an online business idea? Need help in turning your idea into a profitable reality? Wifi Entrepreneur is here for you! Get in touch for a free online entrepreneur course, and let our skilled experts help you succeed in launching your online business idea!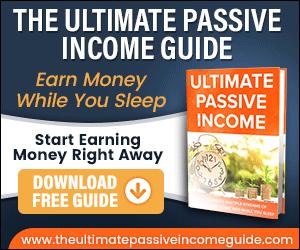 Please follow and like us: