The 2020 pandemic caused one of the biggest upsurges of people starting online businesses ever. While some people started online businesses temporarily, others are in it for the long haul. And if you're a new business owner, you might need a few tips to help you get started and keep your business afloat.
In this blog post, we'll give some of our best online business tips for those new to the business world. Remember, sometimes it will be difficult, but you'll want to push through to be successful.
Read on for more information.
4 Online Business Tips for New Entrepreneurs
1. Recognize Success Doesn't Come Overnight; Unless It Does
It can be easy to be discouraged after reading about someone who started an online business and instantly became a multi-millionaire. Remember, these stories are published in newspapers and online for one reason only: they're atypical.
Success comes from failure. It comes from slogging through the rough patches and moving forward, and it comes from learning from your mistakes. Persistence is often what rewards people far more than giving up when your business isn't an overnight sensation.

2. Realize When You've Made a Mistake or Need to Change Course
If you're a new entrepreneur, mistakes are part of the game. You'll make mistakes; there's no question about it. While persistence is important, so is the ability to recognize when you've made a mistake and need to stand down or make a change.
Don't be too stubborn about mistakes and continue pushing something that clearly isn't working. If a business is going to be successful, you'll typically see some results; they may not be where you want to be. But if you're seeing no results, it might be time to tweak your business.
3. Know Who to Take Criticism From and How to Apply It
Criticism is a great way to grow, but you'll need to develop a bit of a thick skin to listen to it. You won't be perfect at your business immediately, which is why listening to experts in your field is so important.
However, you must know who to take criticism from when it comes to criticism. Don't open yourself up to criticism from anyone; you'll get criticism that you can use and some totally useless criticism. Instead, ask people you respect to critique your business to help you take it to the next level. Try not to beat yourself or get upset at the things they suggest.
4. Pay Good Money for a Fast and Reliable Internet Connection
If you're running your business completely online, you'll be relying on your Internet connection. As such, make sure you have a reliable connection, and this is one of the things you should splurge on.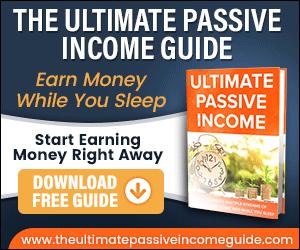 More Online Business Tips
What that list of tips enough to whet your palate? If so, our website provides comprehensive online business tips to everyone, from newbies to seasoned veterans. Visit our blog for more information on everything for the online entrepreneur.

Please follow and like us: