Any digital marketer knows this for a fact that these are the times of visual content. Images and videos are shared at an exponential rate.
Under these circumstances, a visual search engine with the potential to reach millions of people online is a must for any business looking to flourish in 2020. This is where Pinterest comes into the picture.
What is Pinterest?
It's not a social media network, but actually a visual search engine. Pinterest has a strong user base with an audience that frequently visits the platform to plan shopping, events, and learn new things.
As of 2020, it has more than 20 Billion pins (images) a user can browse through. Not only that, it has around 320 million active users worldwide as well.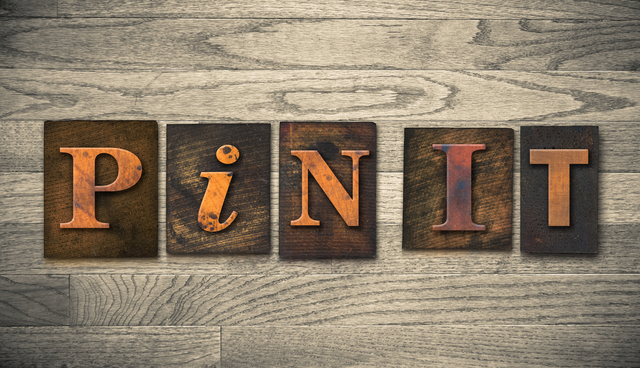 Some exciting facts about Pinterest:
How to Use Pinterest to Promote Your Business
Pinterest has grown tremendously. Back in 2013, the platform was known for pinning quotes and recipes. They worked extremely well and continue to do so even in 2020. But that's not it. Pinterest has come a far way in its journey as a social platform for visual search results. It now includes almost all niches and a plethora of businesses can make use of that.
How does Pinterest Work?
You need to create an account with Pinterest. The process is pretty simple there. It is recommended that you upgrade to a business account and verify your business domain (website) with Pinterest.
You then create boards on Pinterest for the ideas you are interested in pinning content. For instance, if you are a Personal Branding Business your boards could be about 'Branding Tips', 'Logo Design' and 'Business Branding Resources'. You are not limited here, go as you please.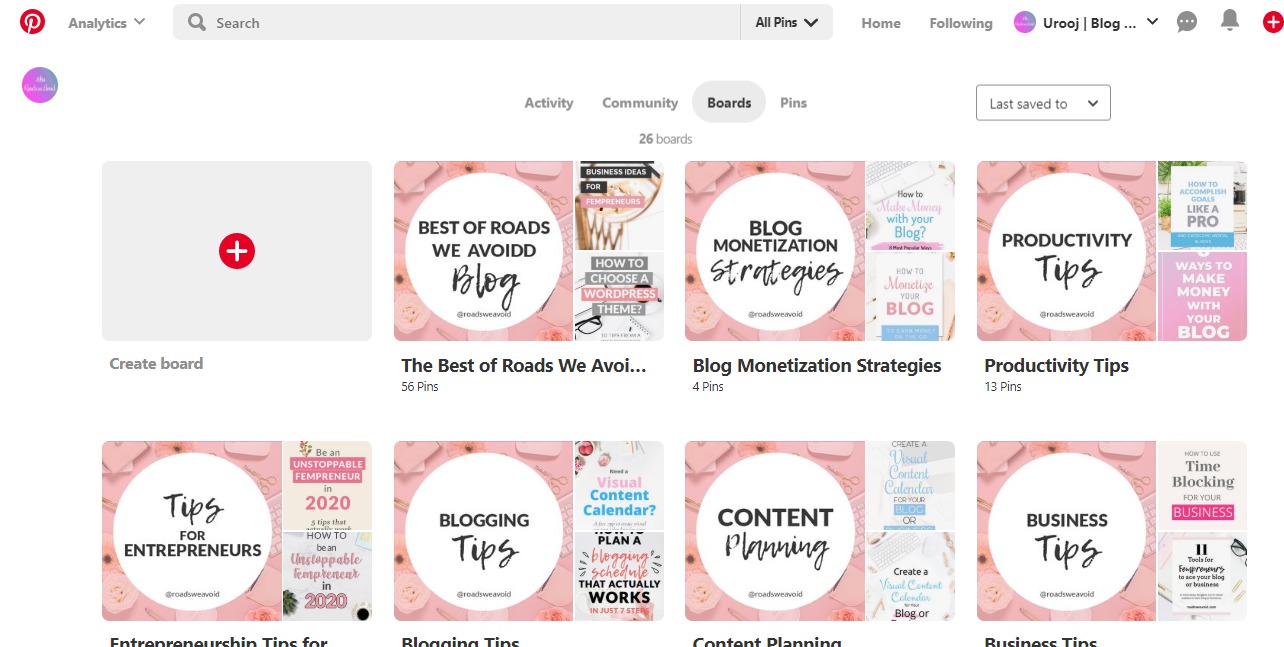 After creating your boards you now need to add pins to them. Pins are basically graphical images where you promote an idea, prompt users, or ask questions. A pin could be your blog post title or even an infographic.
You Pin has a title, description and a placeholder for a URL. This is where you can add a URL to your website, landing page or the product page.
You then save these pins on the relevant boards. Pinterest users will see your pins, if they find you interesting they will follow you and see all your pins.
Here are 8 ways you can use Pinterest to promote your business to potential clients.
1. Share Long Vertical Images
Long vertical pins do well on Pinterest as compared to other shorter formats. The best pin size is around 735 x 1102 px. A ratio of 2:3 works best. The width is fixed in Pinterest but you can go for longer images. Since 80% of the users accessing the platform use mobile, this pin size is easy to catch the attention of your audience.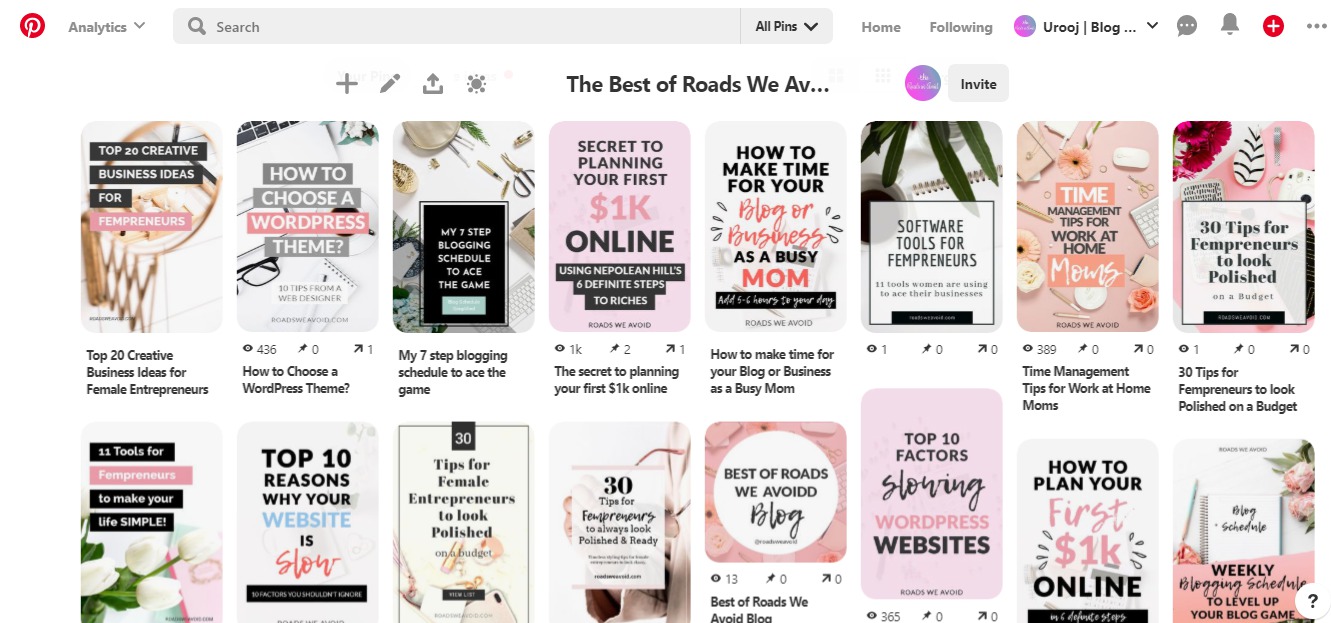 2. Share your Products
You can definitely use the platform to pin images of your products. If you happen to have a variety of products, the best practice is to pin relevant products under a single board.
This will help you target your audience better. Pinterest is a great way of creating virtual product catalogs. People usually use such boards as gift guides or when deciding what to buy.
3. Share your Content
Pinterest users love to use Pinterest when they are planning shopping but the story doesn't end there. They also love the platform for increasing their knowledge.
Therefore, you will find tons of tutorials and how-to pins for various categories. If you are a business that can use content to help people solve a certain problem or you can educate them on a certain topic, make use of that.
4. Use Rich Pins
Rich pins provide extra information and add it to your pin. Pinterest can extract this information from your website itself.
As of now, there are three types of rich pins supported by Pinterest: product (show updated price/availability), article, and recipe(updated ingredients and recipe).
5. Highlight Services
If you are a service-based business you can use Pinterest to highlight your services. This works best for services like website design, photography, and other digital as well as physical services.
6. Add more traffic to your Website
Pinterest is a great way of adding more traffic to your website. You can use your pins and boards to target relevant users to your website or to your sales funnels.
7. Offer Exclusive Content
You can use the platform to gather leads by offering them exclusive content in return. This content can be in the form of an ebook, templates, planners and other various printables.
8. Use Group Boards
To further leverage the power of Pinterest tap into group boards. The idea is simple. Remember you were using boards to add pinnable content?
You can also add collaborators to your boards or become one for someone else's board. These are called group boards where a group of people share content to a single board.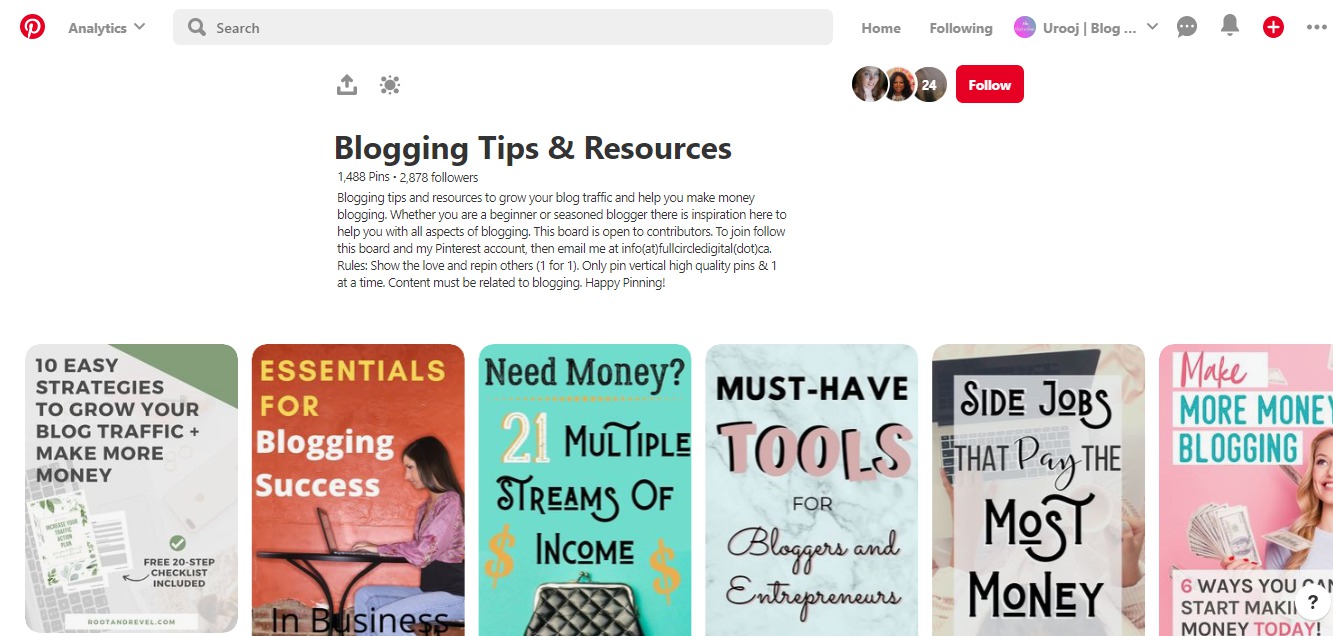 The content shared on this board is visible to your audience, to the audience of all those contributing to that board and to all those who have specifically followed that board. This increases your chances of driving traffic to your content multiple folds.
Did you find these Pinterest tips to grow your business helpful?
How do you use Pinterest to promote your business?
Leave it in the comments section below.
By the way, if you're looking for more ways to promote your online business. Check out our previous guide on how to make money on Pinterest, and be sure to join our free online training center.
Please follow and like us: