Ready to learn how to start a business online with no money?
In this video, we discuss the WiFi Entrepreneur Attraction Marketing Formula with Tre' Mathis from WiFiEntrepreneur.com
Each video in this how to start a business online series acts as an affiliate marketing guide for beginners and experts alike. If you're looking to grow your business online, check out this video on attraction marketing, but be sure to watch the rest of the videos in this how to series when you can.
Click this link or the image above to watch the full video.
For more information on Attraction Marketing
Check out the blog post below:
https://wifientrepreneur.com/what-does-attraction-marketing-accomplish/
How to Start A Business Online: Attraction Marketing – Formula Review
Hi, Welcome. It's Tre Mathis here, from WiFiEntrepreneur.com
If you want to increase your sales, want to build and maintain relationships with customers, build a massive email list, build an audience on social media and learn techniques which can helps to build trust and make more sales, then you are at right place.
Today I'm going to talk about Attraction Marketing – Formula that does the whole process mentioned above paragraph. So, let's start…
Self Confidence Makes You Successful
Self-confidence is the most important thing in Attraction Marketing – Formula that helps you to get out of trouble and make yourself a brand. One Example from my life is here…
Yesterday, we had some challenges. But the whole process in general today went a lot, much smoother than yesterday. Today I was able to go to the post office with a brand-new mindset, focused on what I came to accomplish. Coming back with love, which is another important process in making the world go around if you will. And it worked out fantastic. I got everything I needed to be done, without an issue. I have already told you guys about how, you know, really digging into the personal development helped me overcome such challenges in one of my other post. I talked about how personal development has really transformed my life overall.
A Conversation with Mom
So that's great. I just finished talking to my mom. She's fantastic. She's telling me about some exciting things that she has going on back at home. And we began to kind of talk about the brand, WiFi Entrepreneur. This is something that you guys are aware, something that we've been doing consistently. I was sharing that information with her, and she was starting to ask a lot of questions. More or less about, this new age stuff. We're both in network marketing together. Had a lot of great success.
And how we would go about marketing our network marketing companies, back in the day, were truly old school, conventional ways. Not necessarily going door to door and knocking on doors, if you will, but we would have big meetings, and in these meetings, we would do presentations. And we would do these presentations on a pretty consistent basis. Sometimes, I would do three presentations a day. Sometimes, we would do a presentation every single day.
Key to Success in Attraction Marketing – Formula
And that took a lot. It took a lot of energy. It took a lot of time away from my family. But we had a lot of success, and we had a lot of fun, because of the success, we were able to spend more time with my family. So, it's kind of give and takes, a little balance there. That's all is just because of Attraction Marketing – Formula, I am talking about.
But as the internet age comes on and as Facebook, YouTube, and Twitter starts to take over, you can begin to notice that business overall and just the entire sector is changing. Coca-Cola isn't advertising the way that they used to. H&M, you know, you name it. Whatever store, how they used to do business is changing the way they do business now.
So, network marketing, online business, or brick-and-mortar business, all these people are constantly having to adapt with the times. And one of the things I was talking to my mom about today was, how today's time has adapted to really, attraction marketing. Being able to provide valuable content to individuals who are looking for the stuff that you're sharing.
People not only want to find a weight loss product, but they also want to be guided in health, in that weight loss journey. Helping them understand some of the pitfalls that they may have, helping them get through the day-to-day if you will. So, they want your product, and they want the assistance, that direct, personal relationship with you as well.
So, that's what I think attraction marketing does. I think that's why WiFi Entrepreneur is going to be as successful as I expect it to be and believe it to be. Because I believe that it's a community of us, who can come together, WiFi Entrepreneurs, begins to share new ideas, bounce ideas off of each other. Begins to work with each other to build a community of people having success online.
And then, that's what I attempt to do here. I attempt to draw in more relevant influencers, if you will, to the conversation, so that you can hear outside perspective as well. But attraction marketing is something that I believe is going to even surpass the base-level digital marketing. A lot of us are familiar with what digital marketing is, or social media marketing. But those things are goanna be base layers to attraction marketing.
So, if you know how to attraction marketing, you're going to have major success in social media marketing. If you know how to do attraction marketing, you'll have major success in digital marketing. However, if you're good at digital marketing, you may not necessarily have the success, the base, the optimal success that you could have if you were to tie in some attraction marketing as well.
So, just something to think about. Because again, if you're just selling a product, selling a product, you're going to get looked over by someone who's actually building a relationship with their audience and communicating things that they're interested in.
Join WiFiEntrepreneur.com to get the secrets of Attraction Marketing – Formula
So, if you guys are interested in knowing a little bit more about attraction marketing, here are some of the other posts related to Attraction Marketing – Formula I did a little write-up about attraction marketing, that I would love if you guys checked out.
If you or anyone you know, who's looking to start an online business or turn their passion into profit, please tell them about our page. WiFiEntrepreneur.com. We have a community of over one million online entrepreneurs. They're bouncing ideas of each other, sharing business with one another. We have training. We have an opportunity to host your website on our page, in our platform.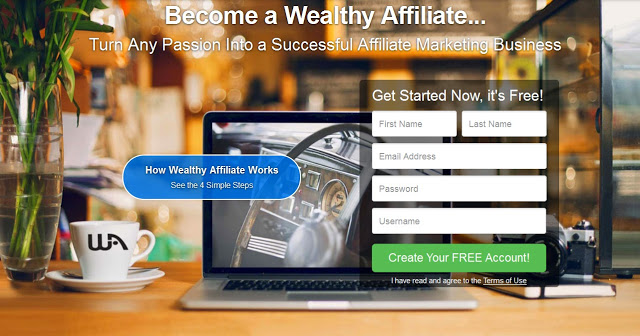 It's absolutely free to join. You can find the membership link to get started over at WiFiEntrepreneur.com, but I'll make sure I add it to the link below.
If this is your first time ever checking this out, and you're checking us out on Facebook, don't forget to like our WiFi Entrepreneur Facebook page. You can also check us out on YouTube and don't forget to hit the subscribe button there, so that we remain in contact.
I hope this Attraction Marketing – Formula Review will help you to grow your online audience and boost sales.
Have any questions about attraction marketing, please leave them in the comments section below.
Best Way To Start An Online Business
The best way to start an online business, is with help and support.
Join our community.
We offer you Free Training, Free Website and Unlimited Support.
We want to help you succeed!
Thanks for reading!
Please follow and like us: