A blog is an online journal used by people to record their opinions and thoughts through photos, videos, and write-ups. Blogging is a marketing strategy or a money-making business that can run from home.
Understanding how to make money online with a blog will make the job easier and increase your earnings. Follow these easy steps:

Choose a platform
Though there are other blogging platforms, these two are common – Blogger or WordPress, and they are free. If you are a beginner, this is one of the ways to make money online.
Blogger is a free blogging platform owned by Google. It allows you to link your site to other Google products and is easy to set up. Blogger offers the option of creating a unique blog design as an avenue to share thoughts. However, it doesn't encourage business branding, per se, and will not give a user complete control of their site.
In comparison with WordPress, Blogger is better if you are looking at doing nothing else but write. To activate Blogger, you will need an active Google Account and a sign up on blogger.com.
WordPress allows you to host your file, design it, and use it for professional or private uses. More so, it will give you absolute control of your site and blogs.
Getting started on this platform requires some effort. Download and install WordPress, set up your domain name, select a theme, customize, and optimize your website to increase traffic.
Select a Niche
This is what determines the success of your blog. Your niche is what your blog is focused on. Apart from identifying a specific audience and post ideas, it also streamlines your focus, business, and marketing strategy. Your blog niche will also determine your site traffic and search engine ranking.
Some majorly used and profitable niches are:
Health, fitness and weight loss
Dating and Relationships
Finance
Self-help
Beauty and Fashion
DIYs
Create Great and Compelling Contents
Blog contents attract people to your site and are one of the sure ways to make money online. It may take time and a lot of work but will pay off eventually.
Writing great content will boost your site's traffic and SEO rankings. Write original contents that are different from competitors'.
It is vital to ensure your headlines are capable of spurring a reader's interest to read and follow a line of action. Here's another tip: do not fill your blog up with too much information, and always give accurate reports.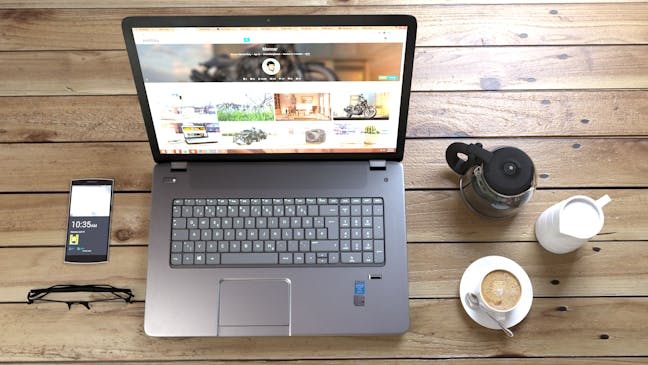 Enhance the Looks
Great content with a fabulous design encourages visitors to stay longer on your site. So, make your site look captivating and easy to scan through. All you have to do is:
Keep it simple and organized. It is your job to make your site easy to understand.
Ensure your site loads quickly. Google's published data shows that 53% of mobile sites are abandoned if it loads for more than 3 seconds.
Give information that is up-to-date, accurate, and relevant.
Optimize your sites for mobile-viewing, as most people browse the internet on their phones.
Generate an Email List
Seeking to know how to make money online with a blog? This is your key! Building an email list is one right way to keep people with you. It can be your lead-generating strategy, which means you can identify potential customers, who can become paying customers over time.
Email marketing yields a massive Return on Investment (ROI). According to research, email marketing yields 4400% ROI for every $1 spent on campaigns."
To grow your email list:
Sign up with email marketing software. It makes it easy to collect, manage, and contact subscribers.
Create a sign-in form to make it easier for subscribers to signify their interest in receiving emails from you.
Give them a reason to subscribe by setting incentives.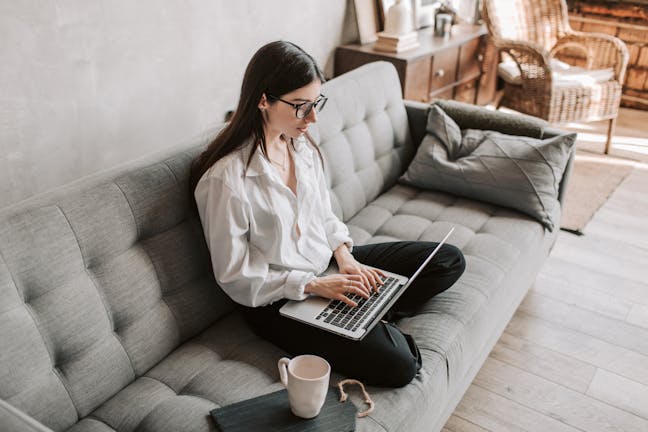 How to Make Your First $1k Blogging
If you want to learn how to make money online, you must do the necessary to get the desired. This can be hard work. To make it simpler, use these methods:
Build a service page of the list of services you offer. Put up services like blog writing, article writing, editing, and rewrites.
Source writing jobs from blogs that need writers within your niche. Be detailed when reaching out for jobs. Let them know how experienced you are, and send samples of your work as proof.
Affiliate marketing has proven to be one of the easiest ways to make money online. Sell products in line with your niche on your page.
Create and sell eBooks in line with the blog content on your site. This can also help you know how interested people are in your blog.
Selling a digital product can be profitable. Ensure they are in line with your blog content. They can be videos, downloadable guides, PDFs, etc.
Reach out to people who need more personalized instruction by putting up a short survey on your page. Get the qualifications that can set you up as an authority.
Create and sell online courses. Research deeply on what you intend to write on. To come up with ideas on what to teach, send out surveys, and read comments on your blog.
Offer a paid membership plan. Here, members subscribe to receive an exclusive benefit by paying monthly, quarterly, or annually.
Final Thoughts
Blogging is far from easy but can be done from your place of comfort. One basic strategy to making it big as a blogger is FOCUS. As much as you are looking to source money from blogging, take it one step at a time.
Do your research, write unique content, and anticipate your readers' needs. When people search for things online, they are simply looking for answers. If you can provide them with reliable, accurate, and up-to-date solutions, they will stay glued.

Please follow and like us: