Just as mothers often ponder on how to raise their children right, so does the thoughts of how to generate leads for my business should roam in the minds of entrepreneurs. 
We correctly assert that one of the ways to make money online is by starting a business. However, there is a need to understand that the business sphere is the survival of the fittest, and to ensure survival a business needs to generate leads, whether inbound or outbound. Though the combination of both is preferable.
Leads are a necessity and should be generated by various means. Honestly, If you are clueless about things like this and other important areas in business, such as How to Make Money Online or Ways to Make Money Online, you should attend a free course at WiFi Entrepreneur so as to get equipped with the right knowledge needed to succeed in an online business.

Nevertheless, with respect to generating leads, this article will enlighten you on how to generate leads in your business using ten smart ways.
Now, What are Leads? Basically, leads are potential customers. They are individuals that have indicated an interest in a company's services or products. A lead could either be inbound or outbound. 
Inbound leads are potential clients that directly come to you, while Outbound leads are prospects that you reached out to. Your inbound leads are generated through your digital marketing strategies, such as Email Marketing, Search Engine Optimization, etc. 

Ten Ways to Generate Leads

1. Identify Your Target Audience
This the first step to take in the generation of leads. You need to clearly know your targeted prospects before planning on how to get them. It is impossible to successfully reach and sell to your ideal customer if you don't even know exactly who that is. Therefore, it's necessary to research your audience, and with clarity identify who they are,  what they like, and how they can be reached.

Remember that inbound leads are influenced by your digital marketing strategies, and SEO is one of such strategies. 
Factually, One of the ways to make money online, and how to generate leads for your business, Is to always aim for your website to appear on the first page of Google when keywords describing your business are searched.
This will aid in driving traffic to your websites as well as inbound leads. Inbound leads do have an edge, as they are more likely to become customers. 
Therefore, improve the search engine optimization (SEO) of your website so you appear on the first page of Google for keywords that describe your product or service. This will help drive traffic to your website and increase your inbound leads. You can check at WiFi Entrepreneur to learn more about SEO and how it can aid your business generate leads.

3. Lead Generation Companies
These are companies specialized in the act of generating leads for businesses that do not have enough of the right sales leads in their Customer Relationship Management Database. Though this will incur additional costs in your budget, it is worthwhile when you purchase the right leads.
Nevertheless, be cautious not to purchase leads in which the data is old or is against your policy. 

4. Email Marketing
This is a great marketing strategy to generate leads. Email marketing is the simplest yet most effective way to generate leads. According to Hubspot, $1 invested in email marketing initiatives still yields roughly $44.25 return for marketers.
Consumers are comfortable and familiar with Email Marketing and this strategy is universally accepted.
To fully enjoy the benefits of Email Marketing you can purchase Solo ads. At Udimi, you are sure to purchase genuine Email Marketing Services from individuals with a wider range of email lists.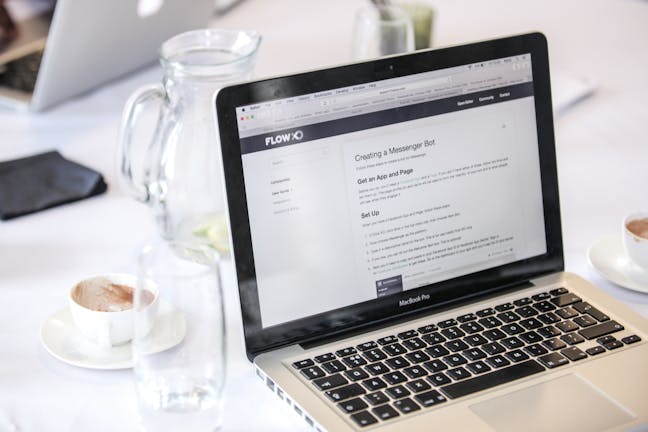 5. Landing Pages 
In answering the question, how to generate leads for my business?  I realized  Landing pages can help generate leads.
A lead generating landing page is used to gather personal data and build contact points to establish leads or potential clients for your business. 
To achieve this, your landing page must be aimed at collecting personal data such as Name, Email address, and Telephone number of potential clients. 

 6. Webinars
A Webinar is another way to generate leads for your business. A Webinar is known as an engaging online event in which a presenter, or small group of speakers, present a presentation to an online audience. It is interactive as participants can submit questions and respond to polls.
A Webinar is a great way to attract potential customers, therefore, making it a great way to generate leads. 

7. Whitepapers
Whitepapers are an awesome way to create leads. If your Whitepapers are of high quality they can grab the attention of your audience, earn their trust, build your credibility, and finally move leads through the funnel. 
Whitepapers are a good way to entice prospects to your website and online business.

8. Online Directories
This is perfect if you are running a B2B company that sells products or services. Online directories can come in handy to generate leads.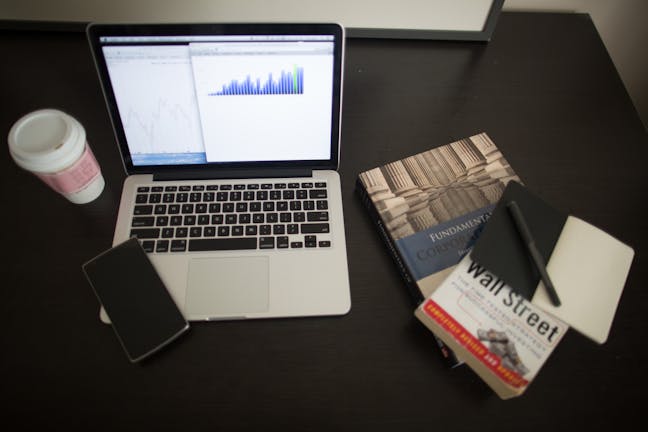 9. Referral Marketing
Referral marketing is a great way to get potential clients to know your products and services, as well as visit your website. People are interested in ways to make money online or saving costs. In fact, the question, how to make money online? Is being asked steadily. Therefore, for a reward, people are willing to aid you generate leads.
An easy but fast way to generate leads for your business is via referral marketing. Brands such as PayPal, Uber, and Airbnb used referral marketing to drive traffic to their websites. For example, In Uber, a user is rewarded "Free Rides" when they refer to the service of Uber to their family and friends. This strategy has worked greatly for Uber.

 10. Social Media/Existing Customers
Your Social Media Pages and Existing Customers are also great ways to generate leads. With the right relationship with your customers, they will aid you in getting potential clients and spark your gold. Of course, with billions of people using various social media platforms, you can generate leads from Social Media.

Frankly, lead generation is not easy but it is a must-have since the survival of your business depends on it. Though Inbound leads can be sufficient for a B2C sort of business. Nevertheless, if you run a B2B business or your business is new, you must try to generate Outbound leads that will turn to warm leads and customers. This is how to make money online because an online business will boom with the right leads. 
Please follow and like us: