You must have seen that meme that shows the stages of human life; when you are young, there's ample energy but no money.
However, when you are old, there's enough money but zero energy to enjoy this money.
What an irony of life!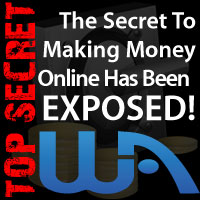 There could be an exception to this cycle of life though, if you choose to make money online as a teenager.
Every teenager must have tried babysitting, lawn mowing, pet care and all sort of odd jobs.
Actually, no teenager enjoys any of these jobs, that's why it's considered odd.
What if I told you there's a way to earn a good income without indulging in any of these odd jobs?
In as much as you have an internet ready smartphone, PC or laptop computer. Any of these four ways could give you a good income as a teenager;
1. Social Media Manager or Consultant
Truth be told, today's teenagers are well ahead of millennials in the use of social media.
As a teenager, you are born in the age of social media and can use it at an expert rated level.
If you've got skills, walk up to any local businesses around you and offer your service as a social media manager or handler.
Show them the social media skills you have and how you can turn around their business fortune from social media engagement.
Don't just say it, prove it with a trial.
2. Online Tutoring
For you to make money by teaching others online, you must have a certain level of knowledge.
You cannot give what you don't have.
There are websites that connects you to people all over the world in need of knowledge.
Check out SameSpeak and SkimaTalk. These two websites allow you to teach people how to speak English naturally.
All you need to have is a computer, Skype account, headset and a super fast internet.
For every 30 minutes of teaching, you get paid $10.
3. Become a Social Media Influencer
Do you have thousands of followers on Twitter, Facebook, Snapchat or Instagram?
Then you are about to rake in thousands of dollars by being an influencer.
Influencer marketing is one-way brands reach their target audience.
As a teenager, there are brands that will want to leverage your influence in reaching other teenagers.
This is not for free, you'll get paid based on the number of followers, engagements and conversions.
Become a teen influencer to make money online as a teenager.
4. Become a Virtual Assistant From Home
Depending on the amount of time at your disposal. You can make no less than $200 monthly by being a virtual assistant.
One of such companies that hires teenagers is U-Haul.
All you are expected to do is to receiver calls and take calls from customers making reservations for trucks and haulage services.
The base pay is usually $7 to $8 and there's even bonuses to be made.
Final Words..
Start building your savings now as a teenager.
There are still other ways to make money online as a teenager.
If you check out these free, but loaded entrepreneur courses by WiFi Entrepreneur I'm sure you will find something that works for you.
Please follow and like us: