Have you heard of a "side hustle" and do you have one?
If your answer is NO, then read ahead in order to have a side hustle that can help you make extra money online.
Let us give a quick caveat before you read ahead though;
One, you stand a 90% chance of being scammed in your bid to make extra money online.
Two, without the right knowledge, tools and resources, you stand another 95% chance of failing to make money online.
Lastly, you can avoid one and two if you go through the Online Entrepreneur Course by WiFi Entrepreneur.
Now that you have crossed those three bridges, let's dive straight into how to make extra money online.
The beauty about making extra money online is that it doesn't have to affect your 9-5 job.
This post is not for you if you are already sitting pretty, this post is for those who could benefit from earning $1000 to $2000 extra a month to help meet some important needs.
1. Become a Blogger
Yes, it can fetch you a good amount monthly.
There are people who have a 9 to 5 jobs and still blog to make no less than $10,000 monthly.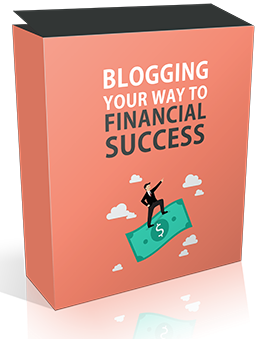 Don't aim for such a high amount at the beginning, just work your way till you get there.
There are millions of resources out there that you can use to get started as a blogger.
In a few months, you should be doing some hundreds and your way to your first thousand if you invest the same energy and commitment you invest into your 9 to 5.
2. Try to Become a Freelancer
We are in the freelance era where major corporations trust freelancers even more than their in house employees.
Can you write, design or any other digital skills?
Then freelancing could earn you that extra income you crave for.
You don't have to be a pro before you can earn your way into freedom.
Be patient and ready to learn on a daily basis.
3. Rent Out Your Extra Space
Do you have an extra space at your disposal?
Then you can trade it for a good money on AirBnB.
If you are in need of cash, you can rent out a spare room or even the entire house while you crash on the couch of your girlfriend or boyfriend for the time being.
In 24 hours, you'll get paid after the client checks in.
Look for something that works for you.
You can pull this off a couple a times a month to earn an extra income that can fix a bill for you.
4. Create Online Courses
If you are up for it, you can create courses on Udemy, Teachable or Lynda, and you'll be surprised how lucrative this could be.

Depending on the value the course delivers, you can be raking in a stable passive income on a regular basis. Just like other ways of making extra money online, all it requires is just a little amount of your time and you'll be smiling to the bank.
Final Words
If you go through the Online Entrepreneur course by Wifi Entrepreneur, you are a thousand steps ahead of millions of people globally interested in making extra money online.
Please follow and like us: