Want to make money online? 
Want to forget about your day job or your 9-5 grind? 
Do you want to start earning passive income?
Want to become an affiliate marketer? 
Read this Digistore24 review to find out how you can start earning money as an affiliate marketer in 2021. 
In this Digistore24 review, you will learn all about this affiliate network and whether you can really learn to earn money from home through it or not. 
If you want to check out the Digistore24 website click the link below:
What is Digistore24? 
Digistore is one of the many affiliate networks that you can check out to make money online. One of the main competitors of Digistore is Clickbank, Warrior+Plus, and JVZoo. 
Digistore is an affiliate network from Germany. The cool thing about Digistore is that they accept members from pretty much any country in the world. Unlike bigger networks like Clickbank who have been in the game just a little bit longer, Digistore allows people to get access to their platform pretty easily. 
You don't have to go through any difficult verification process. You can literally just sign up and get your digital ID. Once in, you can start selling products and earn commissions pretty much straight away.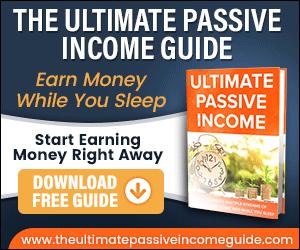 That's the amazing thing about Digistore24, unlike ClickBank where they prefer people from the Americas and Europe, Digistore will let, pretty much, anybody sign up anywhere in the world. If you're having trouble signing up for a Clickbank account because now they're very strict on who they allow into their network, then you can try Digistore. 
The best thing about Digistore is even though there are fewer products than Clickbank because Clickbank has been around a lot longer, they still have a lot of digital products. They do cover a lot of the same industries that Clickbank covers. You even have betting systems business, investment, computer, internet, dance, music, dating, relationships, email marketing, education, family and kids, health and fitness, food and drinks, and the list is just extensive. 
You even have products from industries like games, fun green products, environmental protection, languages, job opportunities, software, sports, spirituality, self-help and things like that. They cover a lot of different industries and sectors. So if you're an affiliate marketer then this is a good place to check out. 
It doesn't have as many products as, say Clickbank does, but you can still get access to some of the same products that you can on Clickbank. A lot of product creators list their products not only on Clickbank but also on Digistore. 
Is Digistore24 Legit or Spam?
Digistore is 100% legit. They payout via ACH, Wire, and Paypal which is very convenient because a lot of people online like to use Paypal. Clickbank doesn't pay out through Paypal. 
How does Digistore24 work? 
If you promote their products in, let's say you promote a product in the Food and Drinks industry, the process will be something like this; 
Sign up
Get verified
Add payment details 
Select industry 
Select product 
Click on Promote
Get the link and
Start promoting
Bear in mind, for some products you have to go through an authorization step in order to be eligible to start promoting it. 
 There are various commission ranges for different products. For instance, Income 365 which is a product on Digistore24 offers a 50% commission. This means if someone purchases through my link I get 50% of the price they spend on the product as an affiliate.
How to generate sales via Digistore24? 
To actually generate sales, you need to know about a few important things. The thing about these online marketplaces is that they work on, more or less, the same principles. 
You sign up, apply to programs, promote their affiliate links to your audience, and generate money in commissions. 
A strategy that is taught to death is to buy leads and send them to your link and make money. Unfortunately, it doesn't work anymore. 
People are now used to ads and they don't buy from the sales page directly. Ads develop trust in your audience. 
What you really need to do is provide value first and ask for the sale last. 
Another strategy is to provide a free product and then soft-sell your paid product to them. Please, never hard sell to people. It doesn't work anymore. 
I hope this Digistore24 review was useful to you. Digistore is a good website but you still need to work more on your affiliate marketing strategy, learn how to sell products, and do it properly to really earn money.

Please follow and like us: