With a 14.7 percent record high increase in the rate of unemployment in the United States and about 23.1 million persons thrown out of work, there is a need to have a rethink about applying for a traditional 9-5 cubicle job.
Whether you have lost your job to the pandemic or you want to be your boss, working from home with all the perks attached to it is your best bet. No matter the level of education or tech skills, there is something for everyone on the internet. But what are the best ways to make money online from home?

1. Become A Medical Writer
Content writing is an essential part of any business irrespective of the industry, so there are many content writing gigs on online job boards every day. However, having an edge ahead of the competition means that you need to choose a niche and stick with it. You can choose to be a scientific medical writer or marketing medical writer. Whichever one you choose, you need at least a bachelor's degree in journalism or English language. You must familiarize yourself with scientific terms and medical procedures. Of course, an excellent application of grammatical rule and thoroughness are essential.
Remember, you can write, edit, and proofread a variety of medical documents like reports, briefs, educational materials, and press releases. A freelance medical writer can earn up to $63,000 per annum while working from the comfort of their homes. You can check freelancing platforms like Upwork and Ziprecruiter for openings.
2. Start a career in Digital Marketing
Digital marketing is the overall process of increasing a brand's presence online. With many online business ideas, many companies are looking for more ways to understand buyers' behavior. Therefore, a digital marketer must know how to gather and analyze data.
As a digital marketer, technology is your tool because everything you need is on the internet. You must get yourself acquainted with Google analytic, SEO, and SEM. Content writing is at the center of digital marketing; learning how to use content to persuade should be a priority. A digital marketer can work in a team remotely and earn as high as $68,970 annually. You can get a digital marketing job on LinkedIn, Freelancer, and Glassdoor.
3. Tutor Learners Online
Do you have a passion for imparting knowledge or skill to other people, but you want to be comfortable while doing it? You can be a live online tutor where you interact with your learners in real-time or asynchronous online tutor where you upload your course materials and assignment for your students to access later. You can teach kids, teens, or adults, depending on their preference and specializations. However, a minimum of a bachelor's degree and a teaching qualification is required for you to be hired to teach.
Online tutoring is one of the best ways to make money online, as you can have more than one student at a time. Time management, communication, organization, and ability to carry out research are some of the skills you need as a virtual professor. You can get tutoring gigs from global Edulink, Learndirect, Teachable, and earn between $10-60 hours per hour.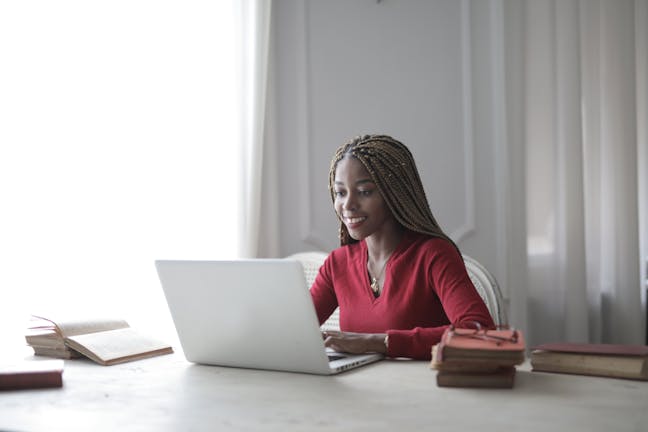 4. Dabble into Front-End Development
Delving into front end development business requires that you have at least basic knowledge in coding as you can only earn as much you know. So, arm yourself with the basics such as Hypertext Markup Language (HTML) and Cascading Style Sheet (CSS) and from there graduate to CSS preprocessors like SASS and LESS. As a front-end developer, your job is to ensure that a website functions optimally for users while using it. Therefore you need to constantly update yourself to learn what is new in the field.
You must have problem-solving and analytical skills to deal with errors when they occur. The average income of a front-end developer is $76, 929 per year and this did not include a bonus for a job well done.
5. Influence People on Social Media
A person spends an average of 144 minutes per day on social media platforms like Facebook, YouTube, Instagram, and Twitter. You probably spend hours consuming other people's content every day instead of creating one yourself. However, posting pictures, having engaging followers, and sharing videos with thousands of likes are how to make money online as a social media influencer.
You can earn between $30,000 and $100,000 annually, including freebies as an influencer. The skills you need as a social media influencer are diverse. Still, your content- videos, photos, or blogs- must be engaging and reach a lot of audiences.
6. Consider being a Search Engine Evaluator
Although search engines like Google use algorithms to determine the best search result for a query, it still requires some human touch because it is the people that search for topics. This is where an internet assessor comes in. Your job is to ensure that the results provided for a particular topic is timely, of high quality, and relevance. You need to have at least a high school diploma to be a search engine evaluator.
Want to know how to make money online as a search engine evaluator? Google, Appen, Leapforce, and Lionbridge offer work at home search engine evaluator jobs. Typically an ads quality rater can earn up to $13/hr.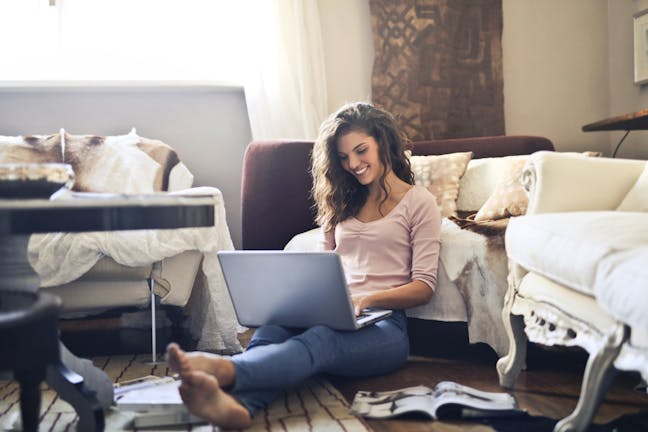 7. Get a Data Entry Gig
If you can type fast and accurately, then consider a side hustle in data entry. You can be sitting in your corner office at home while inputting sensitive and confidential data for companies. This means you need to know how to pay attention to details, be organized, and able to keep secrets.
A data entry job can fetch you up to $22.24 per hour. To get a data entry gig, freelancing platforms like Fiverr, Ziprecruiter, and Upwork will give you an entry ticket. A data entry company is also a lucrative online business idea.
8. Work as a Virtual Call Center Agent
This is one of the best ways to make money online from home where you are hired to make calls, respond to emails, verify information, and carry out other duties a customer representative is expected to perform. You need a telephone and a quiet corner office in your home to work effectively.
A virtual call center agent does not need prior training. Still, excellent communication skills and patience are important accessories you need. You can earn up to $54,329 annually, but some call center agents are paid per-call or per-minute. Most online job boards like Indeed, Jooble, and LiveOps.
Making money online from home is easy if you know where to look. For some remote work, you need a high level of education and skills. In contrast, others simply require your computer, a phone, and a strong internet connection. Monetize the time you spend online with online business ideas; you can do flexibly.

Please follow and like us: