As the world aims at staying safe, making money online is more appealing than ever, therefore making the online space perfect for earning this 2021. 
We can all agree that the realities of 2021 differ drastically from the initial expectations. Nevertheless, amidst this chaos, one factor that remains constant is that millions of people keep making money online daily. 
Online businesses and platforms have continued to flourish during this period. Enterprises and giant online platforms such as Amazon, Zoom, Slack, etc have profited immensely this 2021. These benefits have also rubbed off on other smaller businesses and private individuals that work online.  

So what is stopping you from joining this wave and making money online? Is it because you are confused about how to make money online? Or you are unsure of ways to make money online? Or do you simply lack online business ideas?
No matter what your reason may be, it is a good thing you're reading this piece as it will equip you with 7 ways to make money online.
These 7 ways are the best ways to make money online in 2021. They are realistic, achievable and worth your while. 
1. Freelancing
This is a practical and profitable way to make money online. It is realistic and attainable. All you need are your skills and expertise.
Over the years freelance outlets have successfully created an online space where buying and selling of services can be transacted. Skills to be sold include Digital Marketing, Graphics, Writing, Programming, Web development, etc.
A freelancing career is perfect for working remotely, it is both safe and resourceful. Factually, with the right branding and proposals, you can meet and maintain clients from all walks of life.
Platforms such as Fiverr and Upwork are good places to start your freelancing journey and earn online.

2. Affiliate Marketing
This is another way to make money online, with affiliate marketing you simply have to team up with brands to market their services, by this you get to make money online.
Affiliate marketing has proven to be a good online business idea. Many brands today are willing to associate with affiliate marketers to aid generate sales.
To dive into affiliate marketing you will need a platform with which you can market your affiliated brands. This can be done via your Social Media Pages, Websites, or YouTube Channel.

3. Run An Online Business
It is a good business idea to bring your existing business online. However, if you don't have an existing business you can start one online.
Statistics have shown that shoppers mainly shop online. According to Oberlo, In 2021, the number of digital buyers is expected to be 2.05 billion. The traditional medium of walking to a store to shop is fast diminishing. Humans have always loved the easy option. Shopping online in the comfort of one's home, and getting your orders delivered is becoming very appealing to shoppers. 
Therefore, starting an online business is a good move. Frankly, never underestimate the visibility the Internet provides to a business. You could start selling via your Social Media pages, if you can't afford a website. Or you could opt to use Shopify.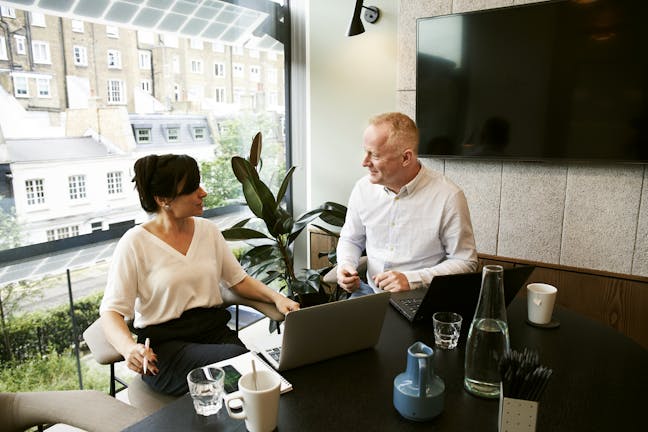 4. Consulting
It is frustrating to see professionals in any field asking how to make money online. Being an expert in a field is sometimes all you need to earn online.
Consulting is a lucrative online business idea. Don't underestimate how people and brands are willing to pay to be counseled on their profession or business goals.
For instance, if you are a professional digital marketer with a good portfolio you could start a blog or organized gigs to counsel business owners on how to go about digital marketing. With the right consistency, brands can also start reaching out to you to help out in their online and social media marketing.
Also, platforms such as Clarity.fm allows anyone interested in consulting to set up a profile for free. Through this platform, individuals will find and book sessions with you, and you will be paid.

5. Online Courses
The world is in an era in which people are very keen on adding value to themselves. Skills and abilities have proven to be essential, therefore if you have a skill people are willing to pay to learn from you.
Over the years, learning online has become popular. It is slowly becoming the standard model of learning. Via platforms such as Teachable.com you can create your own online course. The platform allows you to upload your course materials, use the platform to manage your clients and accept payments.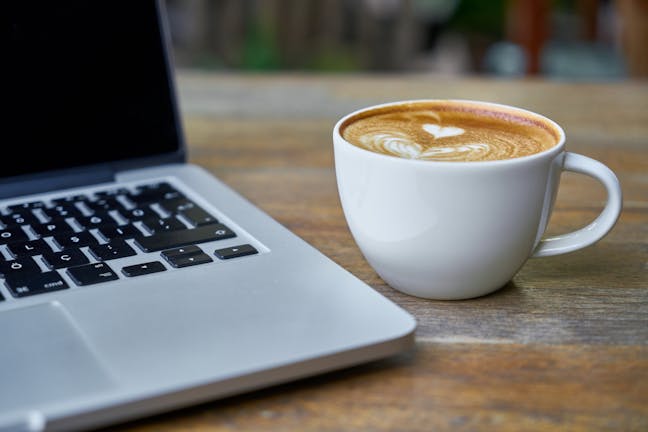 6. YouTube
YouTube is another way to make money online. A host of individuals have enriched themselves via this platform. Little wonder there are tons of YouTube channels on any subject matter you can imagine. You can monetize your YouTube Channel if you have thousands of subscribers and views.
Frankly, this is not the easiest way to make money online, however, if you can create viable content that earns views and subscribers it is very rewarding.
Last year, Forbes reported that the highest-paid YouTuber Ryan Kaji earned $26 million. This is no small money.
7. Review Apps, Software and Websites.
Are you still wondering how to make money online? Well, if you feel the earlier mentioned ways are tasking, this particular idea is a fast way to make money online, if you have an interest in user experience.
Platforms such as UserTesting pay $10 when you complete a task and review an assigned site. This is a good way to earn quick money online.
I hope these seven online business ideas have clearly enlightened you on how to make money online. Honestly, to be frank, earning online is not a walk in the park but with determination and consistency, you can achieve great feats.
Millions of people are earning online and you can be one of them, this is a journey worth embarking on and trust me you will be glad you did.

Please follow and like us: