College life is incredible, but there's nothing as impressive as making money along side the knowledge. So how can you make some extra income as you study?
We have put together a list of passive income ideas while still in college. 
With this guide, you will have detailed information on how to make a passive income. 
But to get a total understanding of what the guide entails, you have to give attention to every bit of information shared. Click "The Ultimate Passive Income Guide."
So are you ready? Here we go!
Campus Tour
Most times, people visit the college before deciding to attend it. And, visiting the college to know your way around requires a tour agent. So, why not become a campus tour agent. 

Amazingly, it will help you get more information about your school, increase your public speaking, and other amazing benefits, including adding some extra funds to your pocket.
Delivery Person
With the way people order stuff nowadays, delivering goods has become one of the regular paying jobs, anyone in college can add to their schedule.
It gets even better if you have a car, bike, or any other means of transporting. You need to be 18 and above if you are going to do this, plus you need to have all the necessary licenses.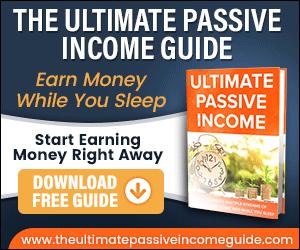 Bookkeeping
Bookkeeping is a fantastic passive income idea, especially if you have some basic knowledge of accounting.
However, if you don't and are willing to learn, it is much easier than you think. You can keep people's accounts and get paid for it, plus you can even work remotely.
Be a Lifeguard
This is one of the best passive income ideas. It's more fun if you are a college student that loves to swim and work outside. 
Lifeguarding doesn't require you to do much. You need to sit outside and ensure everyone in the pool is safe and get paid for it.
Work as a Temp
Most offices require a temp for reasons, one being the difficulty of paying full-time employees.
Most temp jobs are part-time. So, as a college student, you can fill up for this position in offices and start making some additional money.
Fix Cars and Bikes
Do you know how to fix bikes, cars, or other forms of transportations? Then you are qualified to earn more funds into your bank account. 
Nobody loves to have their means of transportation faulty, as it can be frustrating. So, if you have the right knowledge and are good with the job, you will get loads of jobs and people will want to pay you more.
Take Surveys
A lot of companies want to know what people think about their products. So, you can make some money from participating in surveys; although the pay is quite small, they can add up. 
But, you have to be careful when participating in online surveys, as some may turn out as scams.
Buying Cars and Bikes
We talked about fixing cars before, but this one is different. It gets better because you can buy old cars, bikes, etc., fix them up and sell. But you have to ensure you have the right knowledge so that people do not hurt themselves due to improper mechanical work.
Sell Things Online
If you have been wondering how to make passive income, there is no better way than this. Nothing can stop you as you start selling things online. You can even build something to sell but ensure that whatever you are selling is not illegal.
If you are looking for some high recommendations and complete guidance on things you can sell online and how to go about it, you can download The Ultimate Passive Income Guide.
Be a Local Computer Help
Do you have some computer skills? Why not get people to pay you for them. 
If you can fix broken computers or offer local technical support, you can make some cool passive cash from them. 
Most times, professional computer knowledge is not required to do this job. Most of the problems you will encounter are from people without an absolute understanding of how to use computers.
Private Chef
If you have some professional cooking skills, then you can become a private chef. 
This is an excellent job as a student because you can always do it on a part-time basis. So many people are busy and don't have time to waste cooking. These people will pay someone to cook for them, and you can be that person.
Aside from that, you can also start a meal prep service. This type requires you to prepare the ingredients for cooking the meal, refrigerate it, and deliver. You don't need any form of cooking.
Clean Offices
Are you good at cleaning and arranging? Then this office cleaning job is what you need. 
Companies can hire you to clean their office space for meetings or events. It is an easy job, and the time is flexible so that you can have time for studies.

Arrange Trips for Travel Companies
This is one of the excellent ways to make a passive income in 2020 if you are a person that likes to travel or have excellent planning skills.  
You can work as a travel trip planner as most travel companies are looking for people who can relieve them of the grunt of making reservations, booking flights, and whatever thing is associated with travelers.
House Painter
This is a great summer job to opt for, especially if you can withstand heights. However, you can do it all year round if it isn't raining or snowing. Since people are always requesting to give their house a touch, house painting jobs are lucrative, especially if you are good at what you do.
Conclusion
Having revealed the ways you can make a passive income as a student, you don't have any excuse to say you don't have money. We hope you enjoyed reading this guide as much as we loved sharing it. So get inspired and choose whatever method you desire. You will win!However, for more ideas on how to make extra cash as a student, and other productive financial knowledge, you can download our free book, "The Ultimate Passive Income Guide."
Please follow and like us: