As a website owner, you are constantly searching for how to get targeted traffic to your website. After all, more targeted traffic implies a higher conversion rate which is one of the ways you can make money online from your website. However, while the methods you are adopting might be driving traffic to your website, it might not be targeted traffic. Mind you, using such methods as social media, blog posts, and SEO might be bringing visitors to your website but not the type that will lead to conversion. With SEO making your website more visible on the net and social media giving you the right attention, it is not the method in themselves that are wrong but how you use them for your specific need. So, how do you get not just traffic but targeted traffic to your website?

Build a working Website
With more than 1 billion websites online and hundreds of thousands offering the same service as you, the first point of contact to your customer needs to be user-friendly. Your website user-experience will improve if it is characterized by the following;
Mobile-friendly
This is not the 90s where people wait until they get to their homes or offices to access things on the internet using their laptop or desktop computer. Mobile Internet Users are in the billions and are expected to rise in the coming years. Your website should be adaptable to the growing mobile users with mobile-friendly features to drive target traffic.
Fast page-loading time
The chance that people will leave your website increases by 32% if it takes longer than three seconds to load. Slow loading will increase your website bounce rate and ultimately reduces traffic. To boost targeted traffic, you must ensure that your web pages load fast by using website speed measuring tools.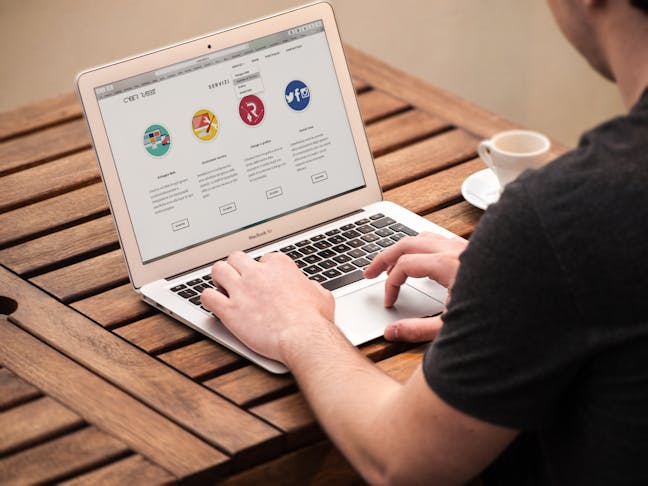 Excellent design and aesthetics
The way your website is designed determines the level of trust potential customers will have in you. In a survey conducted by Stanford University, 75% of customers determine a website's credibility base on its design. The first impression of your customers comes from how your website is designed.
Leverage on Search Engine Optimization
Search engines like Google and Bing remains an important vessel to get traffic to your website. Your customers are more likely to find your website through search engines even though many companies continue to spend a huge sum of money on mobile apps. A fully optimized SEO boosts the way your website is ranked by search engines and 60% of clicks go to the top five search engine results. When considering how to get targeted traffic on your website for free, you should take advantage of SEO. You can get the needed help with your SEO from TheHoth or learn the A-Z of SEO yourself to make money online without stress.
Use the Social Media
Your business is on the internet but it cannot be found on Facebook, does not have an Instagram page and even you, the owner, had never heard of Twitter. The truth is social media is and will continue to drive internet traffic and increase ROI. What's more, whether you are targeting the millennial, generation Z, or baby boomers, you can tailor your social media marketing strategy towards your audience's needs. Here's how:
Employ Facebook stories
Facebook stories have been deemed effective by many marketers for their social media marketing campaigns. As an organic marketing strategy, Facebook stories provide your customers with fresh insight into your company. Stories help build engagement and increase the visibility of your brand to part of 500 million people.
Promote your Brand through Influencers 
Influencer marketing is not a novel concept to brands but it is set to be worth up to $15 billion by 2022 according to a report by Business Insider. Apart from followers' engagement, how you can get targeted traffic to your website is by using influencer from the same niche as your business.
Engage LinkedIn Professionals
LinkedIn usually takes a backseat when marketers are discussing social media strategies to improve website traffic. Consequently, 675 million LinkedIn global users out of which 90 million are senior-level influencers and 17 million are opinion leaders, are completely ignored. You can post industry-related content or hire professionals with experience and right followings to get more traffic to your website through LinkedIn.
Reddit and Pinterest
Reddit remains most marketers' uncharted territory even though it ranks twentieth in global internet engagement with 5.45 daily times and it is one of the most visited sites in the U.S. Why don't you go the unconventional way and pin your interest on Pinterest or post content on Reddit to drive traffic to your website? 
Create and Share Industry-related Contents
It has been said repeatedly that content is king. If you want to know how you can get targeted traffic to your website, then you need to be familiar with the trends in your industry. Make yourself an authority in everything that people might want to know about your niche. You can share your contents through;
Blog posts
A blog is a part of your website where you build a rapport with your customer through the answers you provide to their queries. Blog post not only increases your internet visibility and SEO ranking but also enhances your click-through and conversion rate. Before creating a compelling blog post that people actually read, use keyword search tools and Google analytics to know what users want. Eye-catching Headlines, long-tail keywords, Call to action, and back-links are how to get more traffic to your website for free through a blog.
Email lists
 You can engage your audience through the email addresses you generate from your website. But first, you need to make it easy for people to sign up for your newsletter. Ensure your customer can have access to the sign-up form on all the pages on your website. One of the ways of making money online is through email marketing. If you are armed with your email list, you have found how to get more traffic to your website for free any longer. 
Final Words
Conclusively, your website can only serve as a way of making money online for you if you can get targeted traffic that will lead to conversion. SEO are evergreen while your social media choice should depend on your industry needs. Do not ignore your existing customers, use your email lists to reach out to them while searching for more internet traffic through trendy content. 
To learn more about other ways to make money online with ease, click here. 

Please follow and like us: