Dropshipping is one of the many ways you can make money online. All that is needed is a basic knowledge of how it works, which will provided you in this article.
Getting the contact information of the suppliers is one thing, but getting in contact with them is another thing entirely.
So how are you going to reach out to dropshipping suppliers when you get their contact information?
You need to have a common website that most of the best dropshipping suppliers use.
You will want to be integrated with Shopify or another platform that allows you the option for an email address opt-in.
Using the dropshipping suppliers email address to get you started is what will be focused on now.

Dropshipping with Shopify
Using the email to get in touch with them, all you need do is to go to your settings in your Shopify platform and scroll to the last compartment (additional shipping methods).
At the bottom of the page, you will see dropshipping and fulfillment services, so you click that.
There are different platforms to which the orders can be delivered but we are looking for just one, which is the custom order fulfillment.
Input the shipping services you offer and the suppliers email address, then add the products and watch your orders get fulfilled directly by the suppliers, and at the end of the month you get an invoice of things that have been delivered on your behalf.
Now to the fun part, which is…
Getting The Contacts of the Best Dropshipping Suppliers
Making it easier for you, we've compiled the names of different dropshipping suppliers – us edition for different services. There are a few from the United Kingdom other places. So pick the one that's best for you.
Yes it is a video, but thinking it is just a video will be a mistake as a lot of information can be gathered from not only the video but also the description of the video.
And believe me, your products suppliers will mostly likely be found in here.
It should be noted that professionalism is required to converse with some of the suppliers. This means the need for a legitimate business, Employer Identification Number (EIN), and some other information including the tax information, to become the wholesaler of their products.
Alternatively, there is a website that has over eight thousand suppliers at their disposal which all can be yours, by getting aboard with them.
After compiling a directory for you guys personally, I felt the need to do more research as to a website that has this readily available, and the website I found is the www.salehoo.com, as the name goes; it is the directory of wholesale companies and dropshipping suppliers.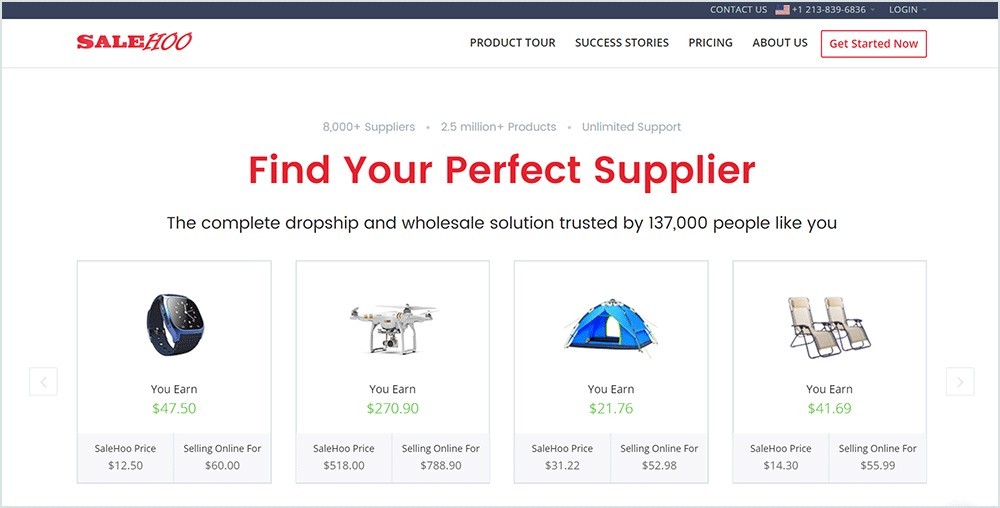 I am sure you will be wondering if you need to pay for this website, well, yes you do, but it is just for a token of $67 a year. Which is definitely worth it (if properly utilized).
Fulfillment by Amazon or other platforms is not a bad idea. In fact, it is a very good idea. But trying things differently isn't an idea to be discarded.
We hope this information helps you decide on the best dropshipping suppliers for your business.
Please follow and like us: