In the words of Mark Twain;
'Many a small thing has been made large by the right kind of advertising.'
However, most small businesses are working with a tiny budget, leaving little left over for marketing.
Luckily for you, if you want to learn how to advertise your business for free online, you're in the right place.

Here are five excellent ways to promote your business without spending a penny.
Let's dive in!
1. Use Local Listing Services
There are loads of local business listings you can register with. Most notably, Google my Business. This is essential for getting found on Google searches and for showing up on Google Maps.
In addition to Google, we suggest signing up with Yahoo! Local and Microsoft's Bing. All three of these are very similar; they're free, and they're simple to sign up for- what could be better than that?
2. Get Blogging
Blogging is terrific for boosting your brand and for establishing yourself as an authority in your niche. Although it's a free marketing method, you'll need to commit yourself to update your blog as frequently as possible. Preferably once a week. Otherwise, you won't get any decent results.
3. Upload Videos onto YouTube
YouTube is the best place to upload promotional videos for free. However, you'll need to read up on how to optimize your videos. Otherwise, they're less likely to be seen by your target audience.
4. SEO Optimize Your Website
The power of SEO shouldn't be underestimated, and it doesn't cost you a dime. There are tons of free guides you can use to optimize your site for all the latest SEO trends.
You should be warned: SEO optimization won't rank your site high in the search engines immediately. However, as the months go by, you should see a steady increase in traffic.
5. Join Online Communities
Every industry has an online community you can join. All you have to do is register an account on the forum page and publish a post once a week or so.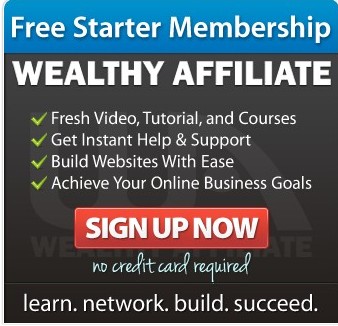 However, you should always provide something of value for the entire community. You don't just want to plaster advertisements to your business everywhere. This has the opposite effect!
Instead, you can passively promote yourself by inserting a URL to your site in the link of your signature.
How to Advertise Your Business for Free Online
If you follow all of the above advice, you should now have a better idea of how to advertise your business for free online. If doing all these tasks to begin with sounds too daunting, just pick one or two to start with and see how you get on!
Please feel free to check out our 'About Page' to get a better feel for what we can offer you. At minimum, be sure to checkout our free step-by-step guide to creating an online business.
We're committed to helping entrepreneurs grow their business, so do be sure to see how we can help you too!
Please follow and like us: