This post is going to be an Abundance Network Review. This is a brand new system out there so I wanted to let you guys know about it. What is it? How much does it pay? What does it cost? Is Abundance Network a Scam? It's pros and it's cons. We will go through everything here. 

What is Abundance Network?
The Abundance Network is a product that is an SMS based automated phone closing system. It will also generate leads for your primary business. So even if someone is not interested in the phone closing system, they can be exposed to your primary business. That's a great way to get eyeballs on your link in your lead capture page for your primary business.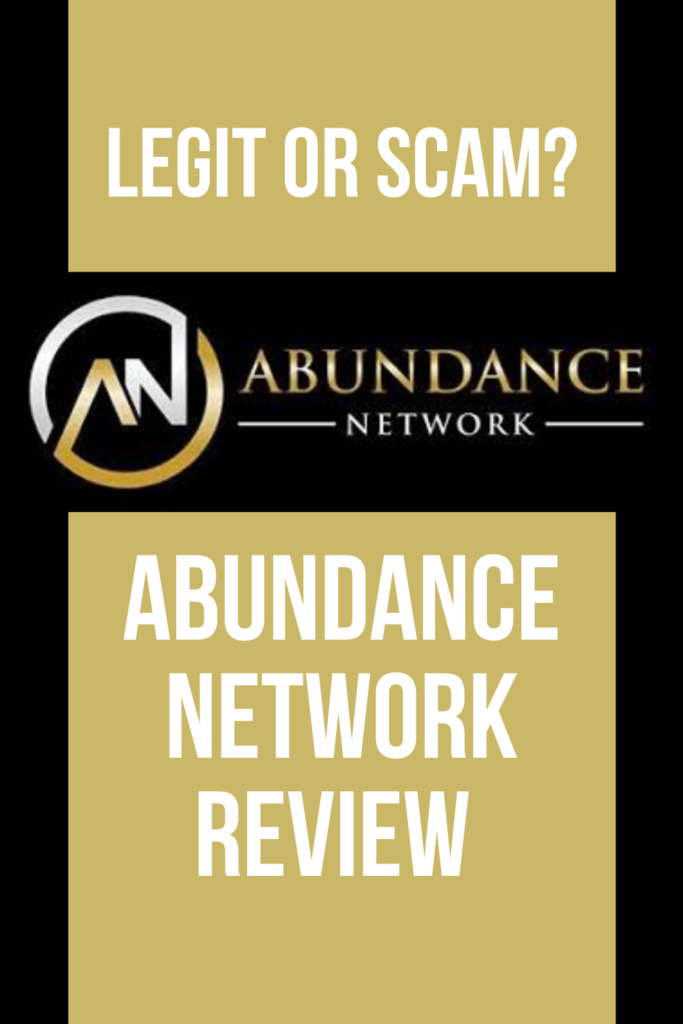 Who is the Creator?
 It was created by Jeff Long.  A lot of products, especially Clickbank products, don't have a face for the real owner. But the owner of the Abundance Network is Jeff Long and he also happens to be a programmer, which is very cool. So there's going to be a lot of other things added to the bonus network. 
One of them is, I believe, another product so you can earn commissions on it as well. But right now we are talking about the SMS automated phone closing system. 

What is the Cost of the Abundance Network?
Cost of the Abundance Network is a one time fee of $100 plus $50 admin fee (for the back office). The hundred dollars will go to the person that referred you to the system. And then the $50 admin goes to the company. 
You'll pay by Cash App, Facebook Messenger, Bitcoin, Wallet, Stripe, PayPal or other payment methods, just depending on whoever referred you and what they put in their profile – the ways that they're going to accept money. 
 I would not recommend that you put PayPal back there. PayPal shut my account down because I was getting a lot of commissions, not with this company but another company. 

How does Abundance Network Work?
 You will get a number to call and you can experience it for yourself. But before that let's see how it works?
The prospect calls your phone number. You're going to have a phone number assigned to you.  
They're going to listen to the 5-minute 100% phone-based sales funnel. I get a lot of messages on text, and ringless voice drops to me. They are so happy and so fake. I'm like, who would ever call that number back?
But this is really good. That's one of the things that impressed me a lot. Also, the fact that you can have your primary business in the back office as well for people to see. 

As people go through, all their questions are answered by this automated system. Because once you get your phone number setup, you can call your phone number to make sure that everything's set up the right way. You can type in anything and see what the phone answers you back.
So if they say something like, is Abundance Network a scam they'll answer them back with the correct answer. All these things are automated. 
The 5-minute sales funnel overcomes all objections. One of the main objections that people have is well how do I get people to my phone number? How do I get people to sign up?  
You can opt to have your first advertising campaign covered by the company if you want. They can market it for you. 
The prospect is asked to sign up by texting back 'get started' and then they are sent 'you're signed up' and you will get the credit for the $100 commission. 

Here is what the back office looks like
It's super easy to set up and get going. They have a system to send you your phone number and swipes that are really good. The marketing here is really good. 
I recently got a call from one of these companies and it was so good that I would actually care to call them back. 
They will soon be coming out with a pretty reasonable done for you Marketing Services. It's currently in the works.

 Compensation Plan: reverse 2 up
So you can keep your first sale and pass up the second one. 
Then keep your third sale and pass up your fourth sale. 
Finally, you can keep your fifth sale and then every sale after that. 
 You earn $200 per sale. So you can do the math for yourself. 
How to get started? 
Call this phone number 831-263-5158. I recommend that you do that anyway, just to see how this works, how automated it is, and how good the sales process is. 
When I called it, I was like, wow, this is really good, because I can see how this would convert. I  immediately signed up. 
That's how you get started, and he'll just walk you through the process. 
I hope this Abundance Network Review was of some benefit to you. I can say that Abundance Network is not a scam and you can make legit money via the system.

Please follow and like us: