Relying on a single income is a dangerous way to live your life. The days of having a job for decades are gone and you never know when yours could be downsized or automated out of existence.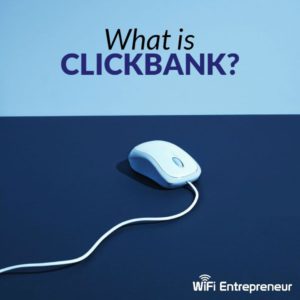 One of the best types of insurance against those kinds of surprises is to create a side hustle that brings in some extra money every month. Affiliate marketing is a great way to build a side business and Clickbank is one of the best affiliate networks to start with.
Let's take a look at how to make money with Clickbank.
What is Clickbank?
Clickbank is an affiliate network that pairs product owners with affiliates who promote those products in exchange for a commission on each sale they refer.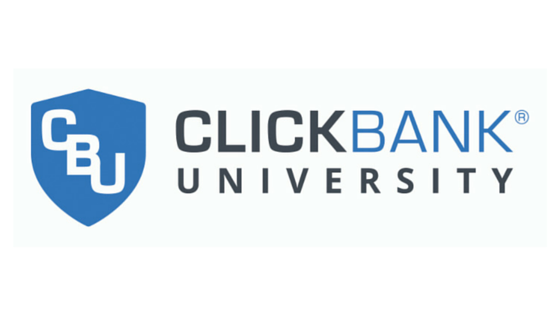 From the product owner's perspective, Clickbank handles the payment processing, ensures secure product delivery, pays the seller their earnings, and connects them with a large network of affiliates to help them promote what they're selling.
From the affiliate's perspective, Clickbank provides a marketplace that makes it easy to find products to promote, handles all the affiliate tracking, and pays the affiliate their commissions. Handling all the tracking and payments makes the process more transparent for both the seller and the affiliate.
How You Can Make Money with Clickbank
You've got two options to make money with Clickbank:
As a product seller
As an affiliate
If you sell digital products, Clickbank handles a lot of the drudgery for you. Things like payment processing, issuing refunds, and limiting access to your product to buyers only can take a lot of time and knowledge both to set up in the first place and to maintain.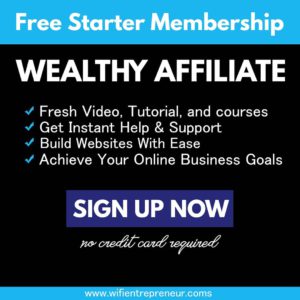 Using Clickbank saves you from having to do a lot of that work in exchange for a small percentage of each sale. It also puts your products in front of a large network of affiliates looking for good products to promote.
If you don't have a product of your own, you can find products in a ton of different niches in Clickbank's marketplace to promote to your audience. Every time you refer a sale, you'll earn a commission.
We're going to look at Clickbank from the affiliate perspective for the rest of this article since that's where most beginners will start.
How to Promote Clickbank Products
Affiliates promote Clickbank offers through various channels, including:
Direct links and banners
Content links
Reviews
Email marketing
Direct Links and Banners
Direct linking and banners mean you add a link or banner someone on your website, hoping your visitors will click on it and buy whatever it's promoting. This is one of the most common ways that new affiliates promote Clickbank offers. Unfortunately, it's also the least effective.
If you want your audience to click through and buy what you're promoting, you need to give them a reason to do so. An ad on your website isn't very compelling.
Content Links and Reviews
Content links are links to Clickbank offers that are embedded in the content on your website, usually in a blog post. That might not seem much different from putting an ad in your blog's sidebar, but if you do it the right way, it will be far more effective.
The key here is to focus on the goal of providing top-notch content to your blog readers. If you give them value in your blog posts and link to a Clickbank product as a way to take their knowledge to the next step, they'll be more likely to take you up on your recommendation.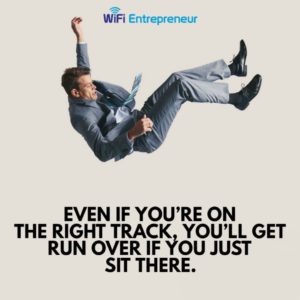 An excellent way to do this is by writing a review of the Clickbank product itself. Review posts (or videos) will attract people who are already interested in that product and want to read more about it. If your review gives them the information they're looking for and it is a good review, the chances of them clicking through to buy it are even higher.
Of course, make sure your review is honest. If the product is good, say so, but if it has some shortcomings, point those out too. These faults might stop some people from buying, but they might not be showstoppers and your readers will appreciate your honesty.
Email Marketing
Email marketing takes the content and review channel a step further. Instead of promoting a Clickbank offer on your blog, promote your email sign-up form. Once people are on your email list, you can include links to Clickbank offers in your email messages.
With this method, you can build a separate landing page on your blog for each email you send. This lets you start the "conversation" with your reader in the email and continue it on the landing page instead of sending them to a more generic page on your site. It also makes it a lot easier to track your results since each email is tied to a single landing page. On your landing page, you can also offer free downloads or information to give the viewer value.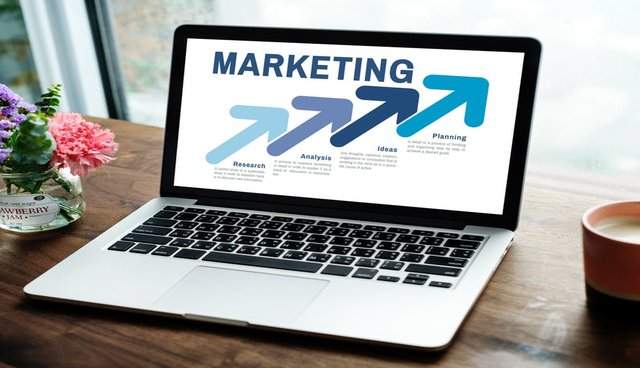 Like content marketing, you need to focus on offering value first and foremost. Get them hooked so they want to read every email as soon as it hits their inbox. When you promote something on Clickbank to them, they'll trust what you have to say about it.
What to Look for When Choosing a Product to Promote
When you look through Clickbank's affiliate marketing, you'll see several statistics for every product, including:
Initial $/sale (how much commission you'll earn on each sale as an affiliate)
Avg %/sale (what percentage of the selling price you earn as an affiliate)
Avg rebill total (for products with recurring billing, how much the average rebill is)
Avg %/rebill (what percentage of the rebilling amount you earn as an affiliate)
Gravity (a measure of how popular the product is)
When choosing a product, don't go straight for the highest amount per sale or highest gravity figures. The higher these numbers are, the more affiliates there will be promoting that product.

More competition isn't always a bad thing. After all, it means there's lots of interest in that market. But when you're first getting started, it's going to be hard to compete in a crowded field.
Look for numbers in the mid-range instead. High gravity might be in the 75 to 200 range, so focus on the 25 to 50 range when you're getting started. As you build your audience and get more experience, you'll be able to scale up to the more competitive offers.
How to Make Money With Clickbank
There are a lot of people on the internet promising to show you the ultimate method for how to make money with Clickbank. Unfortunately, most of them haven't got a clue about what works. They make money by selling you a dream, not by promoting Clickbank offers.
If you want to learn how to build a web-based business the right way, WiFi Entrepreneur can help. We offer a step-by-step guide to creating an online business that will show you how to do it the right way.
Check out our free online entrepreneur course and get started building your income insurance policy today.
Please follow and like us: