Getting involved in affiliate programs is an awesome opportunity to earn extra money online. A lot of website owners, bloggers, and influencers use them, and a lot of experts advise beginners to join one when considering launching an online business.
Commissions can vary. From very low to extremely high—either way, affiliate marketing can allow you to leave your job to become a full-time digital marketer.
However, affiliate programs have their downsides too.
Probably the most annoying one is that some programs require you to wait a long time before you're allowed to withdraw the money you've earned. They not only pay you monthly, but also don't pay if you haven't earned a certain amount.
This can be frustrating.
But there are affiliate programs with instant payouts. If getting paid right away is what you want from an affiliate program, then keep on reading and find out which affiliate programs pay you instantly.
WARRIORPLUS
WARRIORPLUS is a digital company that focuses on software educational products. Since it's based on digital products, their affiliate program and the overall system is powerful, stable, and easy to use.
If you have a list of active subscribers in the niche of education, and other more specific niches. Referring sales to WarriorPlus will allow you to earn instant payouts in your PayPal account.
JVZoo
JVZoo's affiliate program is also focused on digital products, but they cover a wide range of niches: e-commerce, business, health/fitness, self-improvement, and software.
You could then sell books, courses, and software for one of these subjects.
No matter what your blog or website's niche is, with JVZoo's affiliate program, you can have millions of products to choose from.
And because you're looking for affiliate programs that pay instantly. It is important to note that they also pay instant commissions.
With an excellent support system in place. JVZoo is one of the best-known and trusted affiliate programs on the web.

PeerFly
PeerFly is a CPA (Cost Per Action) network. More than an affiliate program, they are an affiliate network. PeerFly work as a marketplace for affiliate programs, promoting a lot of well-known brands such as Uber and Fiverr.
They allow instant payment, even though a 24% interest fee will be applied for payments that are on demand. Otherwise, you can wait for weekly or monthly payments, and you won't incur any fees.
So, you can choose to get paid instantly with this affiliate program, but be aware of the additional cost that may come with it.
AdCraX Affiliates
The Adcrax affiliate program focuses on the mobile market (it's a mobile CPA). They allow you to monetize your apps, games, and sites that might appear on mobile/smartphone systems.
Some of their monetization options are PPC (Pay Per Click), but they also launch brand campaigns on an affiliate basis, and they offer the options for daily payments.
With this system, you can publish advertising on your mobile sites and apps (that works just like affiliate links) and get paid for every click up to $0.05 per click.
Wealthy Affiliates
If you want to learn more, join our Wealthy Affiliates Community to find tips and strategies to help you become a successful affiliate marketer.
Wealthy Affiliates also has an amazing affiliate program that pays you instantly for helping other people make money through affiliate marketing.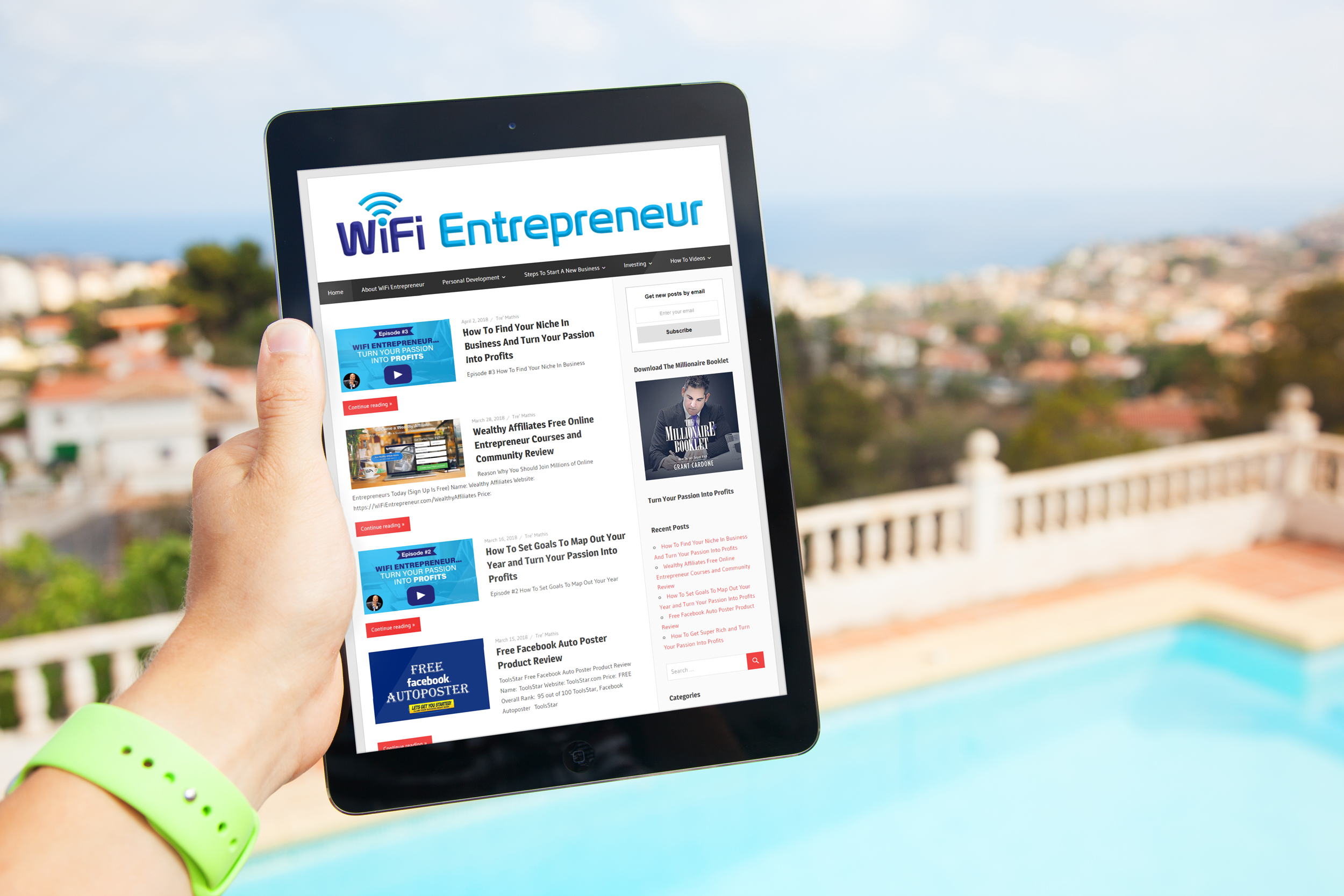 If you have a passion of helping other people, or have a passion for anything and want to turn that passion into a business. You should check out the Wealthy Affiliates online community.
Here is a quick Wealthy Affiliates review we did a while back about their free online entrepreneur courses.
For more information check out our members area!
Please follow and like us: