Digital nomads harness the power of telecommunication and technology to make a living. When you only need your computer to work, you can take your work with you everywhere.
Digital nomadism is an alluring and legitimate lifestyle enjoyed by 4.8 million Americans.
While a lot of people having success working from home have years of experience and education, many do not. It's not unusual to find people securing online jobs – with no experience needed.

If you're curious about the digital nomad lifestyle, you may be wondering where to start. Should you get a degree in telecommunications or business beforehand? Or can you score jobs from home with no experience?
The truth is, you can get work from home jobs online with no formal education whatsoever. Let's take a closer look at some of the most common online jobs for budding digital nomads.
Transcriptionist
Transcription is a great job choice for newbies looking for no experience jobs. All you need to succeed is the ability to pay close attention to detail and great keyboarding skills.
A transcriptionist is someone who listens to the audio and converts it to the written word. Your day will consist of watching videos or listening to meetings and transcribing the audio.
Expected Pay: You can expect to start at around $15/hour. More experienced transcriptionists can earn closer to $25-30/hour.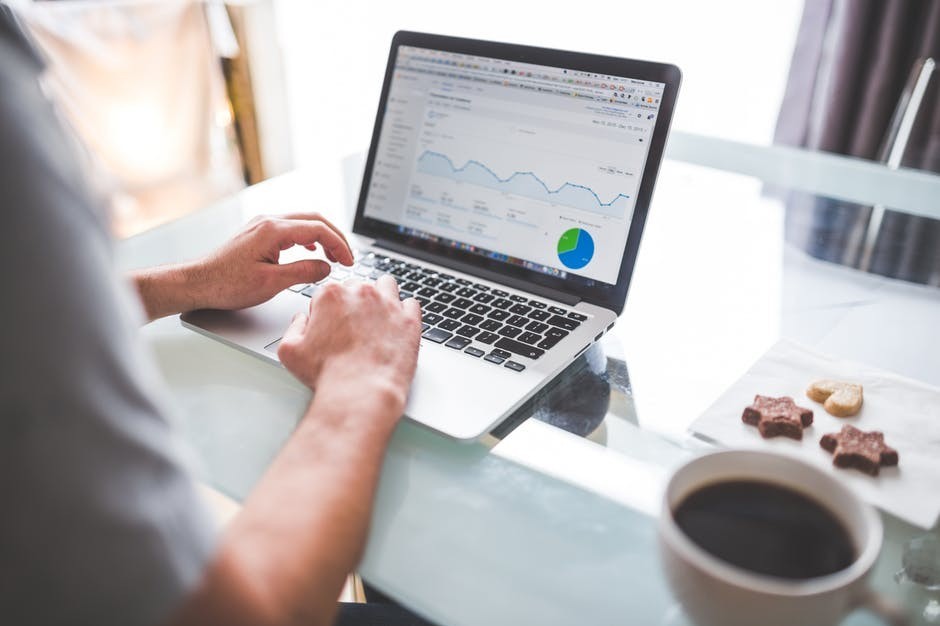 Survey Taker
Surveys are the easiest jobs from home with no experience. You won't make a month's salary doing surveys, at least not right away. But they can provide a little extra spending money to help you make ends meet.
Your day will consist of providing your thoughts and opinions through online surveys. Some of these questionnaires will take only minutes to complete, while others are longer and more demanding.
Companies then take your answers and use them for market research to help make business decisions.
Expected Pay: The price-per-survey pay is usually anywhere between $0.50 and $5.00.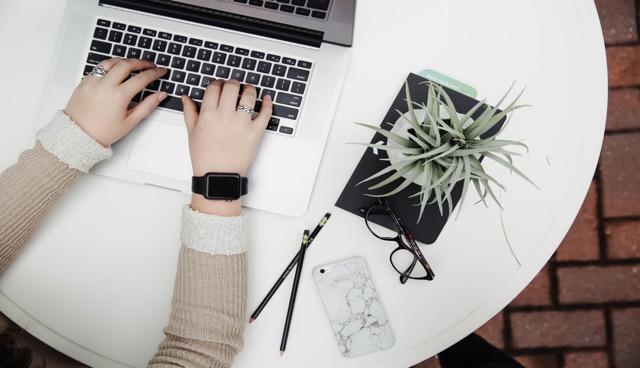 Writer
As long as you can create coherent sentences, a freelance writing position may work for you.
What you'll be writing is entirely up to you. Business owners are always looking for people to write and publish content for them. Be it articles, product reviews, or full e-books, there's a ton of writing jobs up for grabs.
The key is finding work from legitimate sources. There are shady people out there, offering pennies for your hard work. Don't write a single sentence until you're sure these companies intend to pay you.
Expected Pay: Newbie writers can earn around $15/hour to start. You can make more once you have established a clientele. It'll be easier to get clients once you have writing examples to share with them, too.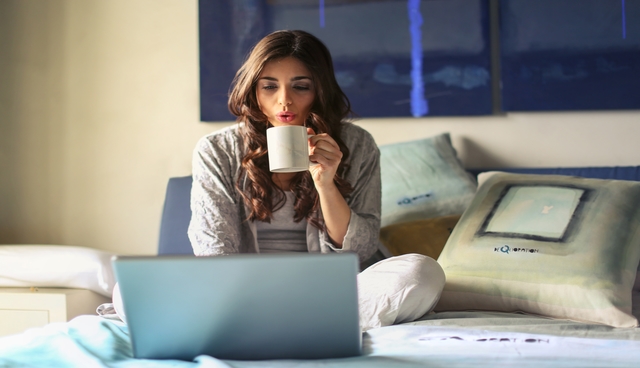 Virtual Assistant
A virtual assistant (VA) is one of the most flexible jobs from home with no experience necessary. VAs are administrative assistants that can work from home. You can work for an individual, a company, or even an entire team.
A day in the life o fa VA often consists of customer service tasks, accounting, data entry, and sales support. But, the great thing about this position is that it can be so much more than that.
Depending on who hires you, your tasks can be different every day.
A self-employed stay-at-home mom has different needs than a large company. You may only manage the mom's e-mails or social media accounts. While the full-size company might have you organizing their entire calendar.
As a VA, you're at the beck and call of whomever you're working for. And for people who thrive on change, it's the perfect working environment
Expected Pay: The starting wage for VAs are usually around $15/hour. With a little experience under your belt, you could easily make up to $20-$25/hour.
Live Chat Agent
A live chat agent is a 'customer service extraordinaire'. They thrive on providing the best virtual service possible.
A typical day for chat agents consists of processing orders and resolving complaints. You'll need to be able to stay calm under pressure as some customers may be challenging to deal with.
The hours for this position can vary depending on where the company is based. Some might allow you to choose your hours, while others schedule you in just like out of the home jobs.
If you're not sure if being a live chat agent is right for you, use the holiday season as a test run. Many companies hire temporary staff for the busy season. Try to get hired then to see if you can handle what this job entails.
Expected Pay: The industry you're working in will determine your starting pay. Generally speaking, live chat agents can expect to start at $10/hour.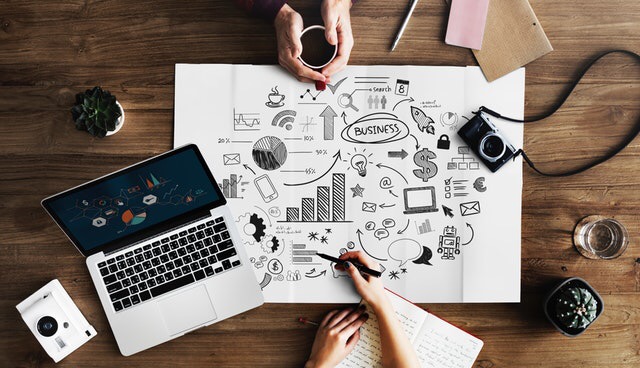 Affiliate Marketing
Affiliate marketing is a commission-based career path that can earn you serious cash if you approach it right.
The key is finding the best programs that offer the most lucrative commissions.
A lot of Instagram Influencers use affiliate marketing in their business strategy. That celebrity you follow boasting about their favorite detox tea is an affiliate marketer. They make a cut of the sale every time you buy products from their links.
This is a great option for people who already have a website with a decent amount of traffic. But you can start an affiliate website from scratch, too.
Affiliate marketing spending is expected to reach 8.2 billion by 2020. With more focus being put on online shopping year after year, this path is really worth considering.
Expected Pay: This really depends on how much work you're willing to put into your affiliate site. The skies the limit if you have the patience and know-how to make your site work for you.
Social Media Manager
Do you know your way around Instagram, Facebook, and Twitter? Do you consider yourself to be business savvy? If so, social media marketing might be a good fit for you.
Social media-based marketers develop brand strategies and content for their clients. They set goals to help cultivate leads and sales.
You don't need a formal education to be a social media manager. But it doesn't hurt to educate yourself so you can better help your clients. SEO is particularly essential to have a solid grasp of.
Expected Pay: Social media managers just starting can expect around $15-$30/hour. With a bit more experience under your belt, you can make anywhere from $50-$100/hour.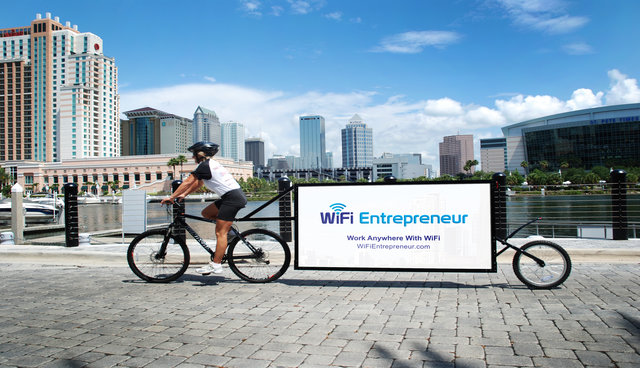 Start Your Search for Work From Home Jobs Online
Now that you know some of the best work from home jobs online, it's time to start searching. Google will be your best friend as you try and secure a position you can do from home.
Remember to ensure the company you're doing work for is legit before you start working for them.
If you're serious about working from home, check out our free online entrepreneur course. With our help, you'll be working full-time from your couch in no time at all.
Please follow and like us: