Are you in need of some extra money? Want to know some easy ways to embrace your inner entrepreneur and get cash fast? If so, you're going to love some of these amazing side hustle ideas.
5 Great Side Hustle Ideas to Make Extra Money
Whether you're a working professional, a stay-at-home mom, or a full-time student, earning extra money is always good. Here are 5 great side hustle ideas to consider, so you can start earning cash fast (and easy).
1. Sell Old Items on eBay or Craigslist
If you need cash fast, one of the fastest and easiest things you can do is sell your stuff on eBay or Craigslist. You can sell a variety of things used furniture, household appliances, or any collectibles you've gathered over the years. When doing this, just make sure to take quality photos of your items and write good descriptions for them so that potential customers will want to buy.
You can also earn money on ebay without selling anything! We recently did an article on this subject, so heck it out when you get the chance.

2. Drive for a Ride-Sharing Service
Do you like to drive? Want to earn extra cash by doing it? If so, you should consider driving for Uber, Lyft, or one of the other ride-sharing services. The average driver makes between $15-$17 dollars an hour, and what's better is that you can easily turn your availability on and off and make your driving schedule meet your needs.
3. Take Advantage of the Gig Economy
One of the best ways to make extra money is to put your passions to good use. There are many gig economy sites like Fiverr that enable you to offer freelance talents to buyers. From animation and video skill tips to graphic design and writing and translation, you can make money off of almost any kind of talent.
4. Become a Dog Walker
Do you enjoy spending time with dogs? Want to earn big bucks in the process? If so, you should consider becoming a part-time dog walker.
If you live in a busy suburb, create some flyers and slip them into mailboxes. If you live in an urban area, plaster them across the city. In these flyers, identify yourself as a dog walker, pitch your services and prices with these marketing tips, and pick up hours as you deem appropriate.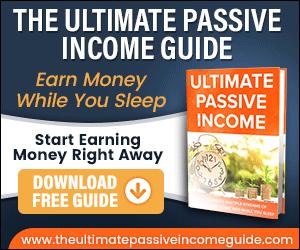 If you want to do this, try to build up a steady stream of clients via word of mouth. And if you have flexible availability, pitch yourself as an afternoon dogwalker as this is when most dog owners need their furry friends taken out.
5. Work as a Handyman
Another quick and easy way to earn cash is by signing up to be a handyman service. Platforms like Handy and TaskRabbit will set you up with clients who are looking to have specific tasks completed for them.

What's great about these platforms is that they can allow you to do a variety of household chores like furniture assembly, wall hanging, and cleaning, so you can easily pick up a job that matches your skill-set.
Final Thoughts on 5 Great Side Hustles
Being money-strapped isn't fun, but picking up a great side hustle can be. By exploring one of these five great side hustle ideas, you can easily find a job that matches your talents and passions, and start earning cash fast.
Are you looking to create an online business? Not sure where to start? Check out our step by step process for starting an online business!
Please follow and like us: