You might have thought about trying it, or maybe you still are. If you have been contemplating starting an online business, just know there has never been a better time to get started. 
According to a recent report, the amount of content consumed online in 2020 doubled from the previous year, signaling people are spending more time online than ever. This can be a massive opportunity for those who are looking for ways to make money online.
Check out this comprehensive guide to discover the top online business ideas for those looking to get started making money online. 
internet marketing business ideas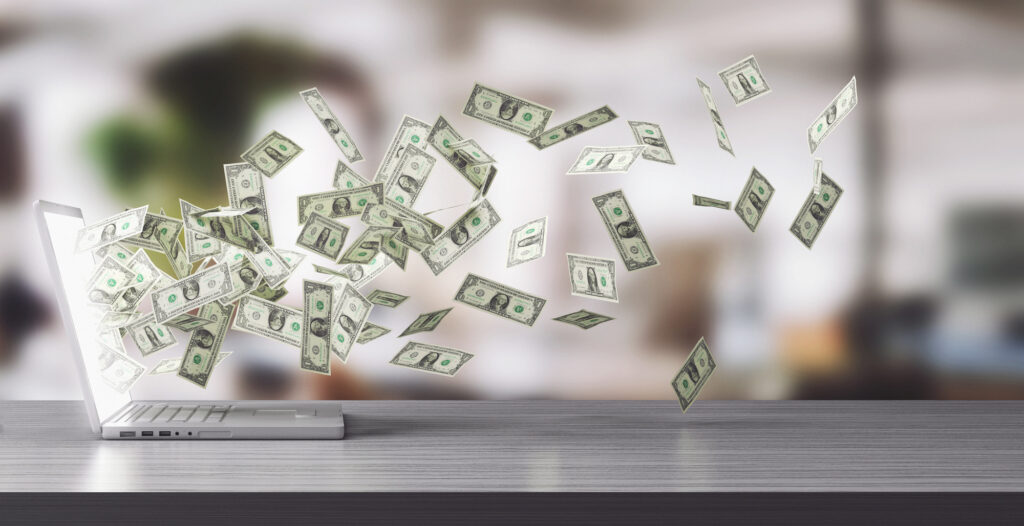 The 6 Best Online Business Ideas
1. Create a Blog
The best part about starting your own blog is that you can ultimately own it and produce it the way you would like. You might have a specialty or interest in a particular subject like artificial intelligence, or maybe you can talk about unique business ideas that people would be interested in. 
You can monetize your blog by doing affiliate marketing, which involves selling other people's goods and services for a portion of the profit. Out of all of our internet marketing business ideas, this is the one we find the most benefit from.
2. Become a Social Media Manager
If you haven't noticed it yet, social media is the place to go when connecting with people and making connections. With nearly 80% of Americans on social media, businesses are beginning to notice, and many of them are looking for social media specialists to help promote their business. 
If you are proficient with social media, this may be one of the best business idea for you to get started with.
3. Design Websites
Another thing businesses are looking to hire individuals for is to help them design an attractive website to promote their brand. Website design involves planning the layout, developing an outline, and then creating the visual elements of a website. Web designers focus on the user experience and give the site functionality.
4. Give SEO Consulting
Search engine optimization (SEO) is becoming increasingly more critical for businesses to practice. As Google processes over 3.5 billion search requests every day, it's clear that individuals are utilizing the power of search to find what they are looking for. 
As an SEO consultant, you can give expert businesses advice on how companies can implement practices to help them rank higher on Google.
5. Sell Homemade Products
If you can make something unique, you can create an online business by selling the products online. Online websites like Etsy allow creative individuals to sell their products through their platform, connecting them with a large market of buyers. Depending on the cost associated with making the goods, individuals can earn good money online through selling.
6. Develop an Online Course
If you have a particular skill or even specific knowledge on a subject, you can create an online course and sell it to people looking to learn more about the subject. Building online courses is not as hard as you would think, with online platforms making it an easy process. 
Ready to Turn Your Online Business Ideas Into a Profit?
With creating an online business being more accessible to individuals than ever before, now is a better time than ever to get started. Whatever online business idea you decide to go with, remember that the content you post online is a representation of you. With that being said, make sure you put in the time and effort to give it your best.
If you are ready to turn your online business ideas into a profit, check out our free entrepreneur course for other online business ideas and to learn what it takes to start a successful online business. There are many online businesses to choose from. Let us help you find the right online business for you.

Please follow and like us: