Are you interested in becoming an Instagram model? If so, you're not alone. Many people are attracted to the idea of making money online by showcasing their looks and personality on social media. In this article, we'll explain how to become an Instagram model and provide some tips for success.
Step 1: Define Your Niche
Before you start posting pictures of yourself on Instagram, it's important to decide what kind of model you want to be. Do you want to be a fashion model? A fitness model? A swimsuit model? A lifestyle model? There are many different niches within the world of Instagram modeling, and it's important to choose one that aligns with your interests and strengths.
Step 2: Build Your Brand
Once you've defined your niche, it's time to start building your brand. This means developing a consistent aesthetic and messaging that reflects your personal style and the type of modeling you want to do. You should also choose a username and profile picture that accurately represents your brand and makes you easy to find.
Step 3: Create Quality Content
Now it's time to start posting pictures and videos on Instagram. But remember, quality is key. In order to stand out in a sea of content, you need to create visually appealing and engaging posts that showcase your unique style and personality. This may require investing in a good camera, lighting, and editing software.
Step 4: Engage With Your Followers
Having a large number of followers is important for any Instagram model, but it's not the only factor that determines success. You also need to engage with your followers by responding to comments, asking for feedback, and interacting with other accounts in your niche. This will help you build a community of loyal followers who are more likely to support your content and share it with their own followers.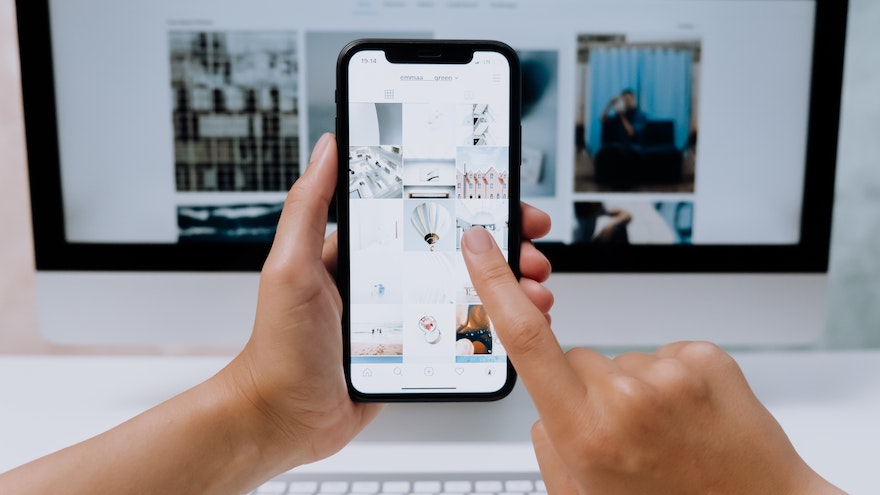 Step 5: Network and Collaborate
Networking and collaborating with other influencers and brands is a great way to expand your reach and gain exposure. You can do this by participating in Instagram challenges, tagging brands in your posts, and reaching out to other influencers to see if they're interested in collaborating.
Step 6: Monetize Your Account
Once you've established a strong presence on Instagram, you may be wondering how to actually make money as a model. There are several ways to monetize your account, including:
Sponsored posts: Many brands are willing to pay influencers to feature their products in posts or stories. You can work with brands directly or through an influencer marketing platform like Upfluence or Aspire IQ.
Affiliate marketing: If you're promoting products from other companies, you can earn a commission for every sale that you generate through your unique affiliate link.
Selling products or services: If you have your own products or services to sell, such as ebooks, courses, or coaching services, you can use your Instagram account to promote them and drive sales.
Live streaming: Many Instagram models also make money by hosting live streams, which can include anything from Q&A sessions to fitness classes to music performances.
Step 7: Invest in Your Career
As you start to make money as an Instagram model, it's important to reinvest some of your earnings back into your career. This could include hiring a professional photographer, taking modeling classes, or purchasing better equipment to improve the quality of your content.
Step 8: Stay Current and Adaptable
The world of Instagram modeling is constantly evolving, so it's important to stay up-to-date on trends and best practices. This means regularly checking in with your audience to see what they're interested in, experimenting with new content formats, and being open to trying new things.
By following these steps and being persistent, you can succeed as an Instagram model and make money online. If you're looking to get started but don't know where to begin, consider joining our free WiFi Entrepreneur training center and community. Our team of experts is dedicated to helping you get the knowledge, tools, and access you need to quickly succeed online. Don't wait – join today and start turning your passion for modeling into a lucrative career.

Please follow and like us: