There is no greater way to benefit from your labor than becoming your very own boss. A good job will pay you well, but owning a good business can breed generational wealth. Coca-Cola is a perfect example of a business that has created generational wealth.
Becoming an entrepreneur is a wise choice, little wonder Jeff Bezos resigned from a promising career as the youngest Senior Vice President of the investment firm, D.E. Shaw, to start his own business.


Today, he is the richest man in the world and is most likely to become the first-ever trillionaire. This feat would never have been achieved by him if he didn't take that dashing risk of starting up his own business. 
However, before using Jeff Bezos or any other successful entrepreneur as an inspiration to quit your job or emerge into entrepreneurship, note that entrepreneurship is not for the fickle-minded. It is a path plagued with highs and lows, but those who weather the storm will create for themselves abounding treasures. 
So are you ready to start this promising voyage? Do you want to join the bandwagon of successful business owners? This article is going to serve as a practical startup guild, to guard you on how to make money online by starting your own business.
There are 4 essential steps to start a new business and make money online. Understanding these steps is key; for only then will you discern how to make money online.
1. Create a Business Idea 
No one starts a business thoughtless, there must be a business idea you aim to pursue. The best way to create a business idea is by conducting a market survey especially in your area of interest. Search for loopholes and voids, then create a business that fills the vacuum. 
Sometimes looking inwardly at your own lacks is a great way to create a business idea. By solving a problem around you, you will be solving the problem of thousands or millions of people that share the same problem. This can turn out as a great business idea.
Do you know Mark Zuckerberg started Facebook in 2004 as a Harvard student simply to solve a problem he observed?
He observed that the internet could be used for so many things, but there was no platform that helps people find and connect with the people they cared for. Zuckerberg fixed this problem and today Facebook has over 2.32 billion active monthly users and it remains the most used Social Media platform. Mark Zuckerberg is also one of the richest men in the world. 
Therefore, Find a void – fill the void – make money.

2. Create An Online Presence
90 percent of the adult U.S. population access the internet, therefore, online is a great place to start and operate a business that will flourish immensely. Factually, shopping online is now more appealing than ever. Therefore, to give your business the visibility it needs to blossom, create an online presence via Social Media platforms, and also start a Website for your business.
If you can afford it, create a customized Website to give your shoppers a unique experience. However, this might be too much for a start-up business, so a simple Website will do.
Advertising via Social Media is also the sort of online presence that will be profitable for your business. As an entrepreneur never fail to explore all the benefits the internet provides to boost and generate sales because this is how to make money online.

3. Copywriting
After successfully creating an online presence for your business, writing an awesome copywriting is the next step to take. Copywriting is so important that people nowadays master the craft of copywriting and earn online as copywriters.
Nevertheless, if you understand copywriting you can easily do it yourself to avert additional costs. Copywriting is crucial for it is the few seconds you possess to convincingly sell your business to potential customers. Therefore, ensure to;
Give it a brief but catchy heading.
It should be brief but interesting. This way it captivates shoppers.
Highlight the factors that make your brand or service unique, and
Explain how your business is beneficial to consumers.
How you sell yourself through your copywriting will determine if a client will continue to visit your Website. Your copywriting can either make or maim you, ensuring the former is the case is crucial.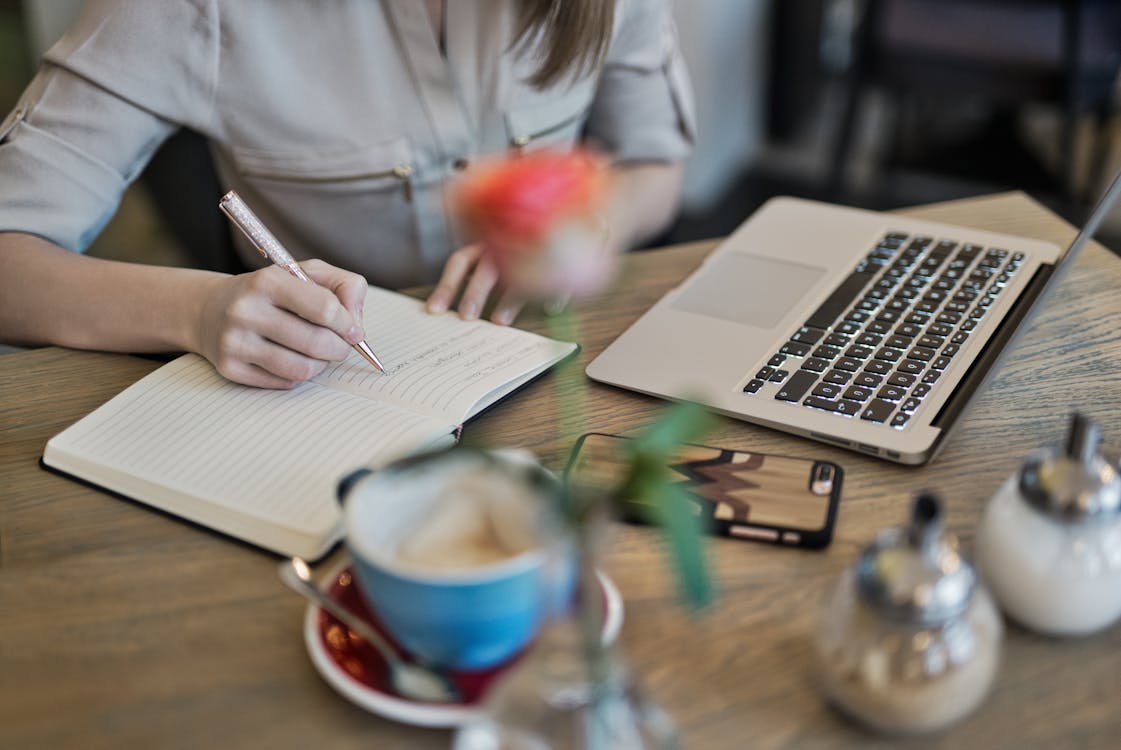 4. Drive Traffic To Your Business.
This is a step that directly influences sales. To be factual, in order for your business to grow it must generate sales. To generate sales online your website must have high traffic. This can be accomplished via:
Email Marketing
Solo ads,
Search Engine Optimization,
Facebook ads,
Google Adwords,
Pay-per-click,(PPC) etc.
Some of the above mentioned such as, Solo ads, Facebook ads, and Google Adwords are to be purchased. They are quite affordable and resourceful. Nevertheless, you can attain Search Engine Optimization simply by creating quality content, making good use of keywords. 
Frankly, generating traffic is one of the pecks of digital marketing. With the right digital marketing strategy, you can generate traffic and sales.
Honestly, with the above-enlisted steps to start a new business, you can actually start a business online and make money.
As stated earlier, entrepreneurship is not for the fickle-minded. Many have toured this path and were forced to retrace their steps due to challenges they were unable to conquer. Entrepreneurship is easy and basking in theory, while it is tasking and demanding in practicality.
Therefore, before venturing into entrepreneurship you need to be as prepared as you can possibly be. Accordingly, I highly recommend that you take the WiFi Entrepreneur free online course.
Attending a free online course that tutors you on how to make money online is an added advantage. Though you just read the necessary steps on starting a business and making money online, there is so much more to learn, and WiFi Entrepreneur promises to enlighten you on key areas. Such as;
Internet marketing hacks
SEO Keyword Search Tool
Sales Funnel and lots more.
This is an opportunity you shouldn't ignore. Cheers to your voyage as an entrepreneur, may you strike gold.

Please follow and like us: