In this Clickbank tutorial, you will learn how you can make money online with Clickbank for free with zero dollars. This is not a basic version of Clickbank affiliate Marketing but an updated and advanced version. Using these exact same strategies people have started making a good $100 per day within 10 days of implementing the strategies.
So strap in because we're going to show you exactly step by step how you can do this even with no money at all. Zero, Zilch, Nada!
This is a simple three-step process. You can pretty much get all of this up and running within a few hours. It's not going to take you too long at all. And once again, it is free. But I do want to just let you know that no one has told you how to do this free method properly. There are lots of videos online.
But to do it properly, there's only a few of us that know how to do this correctly, without spamming and actually making money with this method.
How To Make Money On Clickbank for FREE
What's Included?
We are going to talk about three free traffic sources plus a bonus one that you will see in the end. These three free traffic methods or sources have grown one of my own blogs to over six figures/year.
What is the three-step process to make money on Clickbank for free?
It's really simple.
1. Find Niche/offer (free!)
2. A quick website (free!)
3. Find Traffic (free!)
First of all, we're going to find the niche and an offer on Clickbank. Then we're going to make a quick free website. Yes, you won't have to pay any money for this. Then we find free traffic. The traffic does not involve starting a YouTube channel. That's what everyone tells you to do. But I understand that most people don't want to do YouTube, they don't want to talk on camera, they don't share that face.
So, it's not Youtube but it's not spamming either. You're not going to go and spread links everywhere because that just doesn't work.
So, let's see how it's done. Jumping right in.
Step #1 Find Niche/Offer
There are four niches that are very profitable. It is recommended you stick to these four niches as these make the most money.
Top Niches to Make Money in 2020
1. Health/Fitness
2. Crypto/Stock Trading
3. General Internet Marketing
4. Software
First, we have fitness and health which is a massively profitable niche and probably way bigger than internet marketing. We have the cryptocurrency and stock trading niche. We have general internet marketing – how to make money online courses and stuff like that. Then we have software like ClickFunnels and various web hosting.
If you stick to these niches you can make good money.
What is ClickBank?
ClickBank is an affiliate website where people upload their products and you can promote those products for a commission. There are all sorts of niches in ClickBank.
For the sake of this tutorial, we'll stick to Health and Fitness niche.
How do you start?
There are a few basic steps involved:
1. Sign Up
The first step is to sign up for your Clickbank account. It's not very hard, you just go and put in your information. Make sure it's your real information. Put in your banking information, your account information which would be your username and password.
2. Marketplace
Once you have signed up and logged in go to -> marketplace. Now head over to the health and fitness section.
There are a few factors to keep in mind.
Average Sale – how much you're going to get per sale. These will vary product to product. It's not always the best to go for the ones that payout the most because they might not convert for you. The cheaper ones convert better. In the long run, you make more money and you put in less effort to make that money.
Affiliate Page – Look for an affiliate page for the product you are trying to promote. On these affiliate pages, you have lots of tools that you can use on your mission to become an affiliate master.
Gravity – If the number reads 263 this means that 263 people have sold this product in the last 30 days or 28 days. That means that this product is selling. You want to have something that is selling and has something like a 10 or 20 gravity or more.
Landing Pages – Always look at the landing page. Just to make sure it looks good. Some will have a lot of information rest will have VSLs. VSLs are a video sales letter. The video will do the selling for us. They don't need anything else on the page.
3. Promote
What's next? Once you are all set, start promoting? WAIT! This is where everyone goes wrong, they go get their tracking link and spam it online. It's the wrong way to do it. It's never going to work, you're going to really just annoy people.
You might make a couple of sales, but it's not a long term thing. Here's the thing, you can actually make a good weekly income doing this method that follows.
How do you identify a good product?
Let's look at a sales page and I'll tell you why it's a good product for you to promote.
The front page is nice and clean, it's got the sales letter.
They're giving out 75 to 100% commission. How can they give out 100% commission? Because they have upsells inside this. Even if they give you all of the money on the front end, they're going to make money inside the training.
They do cash bonuses and giveaways, stuff like that.
We don't need to worry about that because we're not going to be doing that type of volume. But they have paid over $543,000 which means they've done over a million in sales already.
We know it's selling. What you need to look for next is a discounted product link in the affiliate center. We will use this to our advantage later on in the training.
Step #2 A Quick Website
It is recommended you have your own personal website on paid hosting but for the sake of this tutorial, we will stick to a free website.
For this purpose go to WordPress.com and create a basic website. It's simple you don't really need to do much. They basically do most of the job for you.
Go for a nice and clean branded name. Don't try to complicate it with the name.
If you feel stuck here you can delve into a deeper WordPress.com tutorial. But if you can read and use the internet on a digital device, the website set up is not going to much of a problem for you.
Once you have the website up you need 2-3 pieces of articles. The articles are going to bring us traffic. How do you write these articles? There is a simple 3-step process we call the conversion powerhouse. What it comprises of is:
The Hook – First of all, we're going to create a hook, the hook is going to be the problem. So we're going to find people online who have a problem. For example, they need to lose weight.
Persuasion – Then we're going to do persuasion, persuade them into purchasing our product. How we're going to do that? We're going to offer them the solution.
Close – Then we're going to do a close. Now the close can be things like scarcity – this product is going to close soon, you need to get in now. Or offer a coupon. Offer them a coupon that no one else is offering them. This is where you use that discounted product link to your advantage.
This is how you do this correctly. Go to your WordPress Website and go to Blog on the dashboard. There you can write your articles.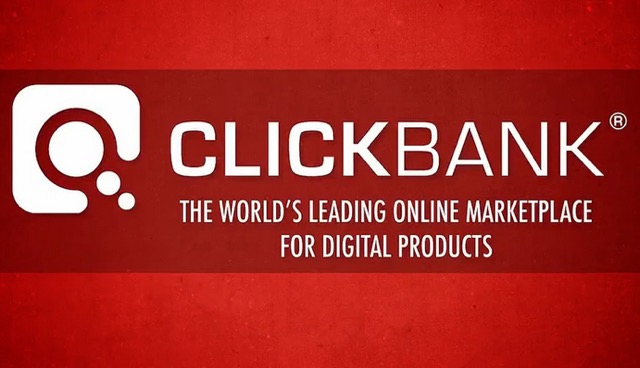 A few things to keep in mind
While some of the products will have articles in their promotional content already, you still don't want to copy-paste them exactly. Why? Imagine how many people are doing that. It could also make you look spammy.
Instead, write your own piece of article. Get started with a 300-400 word hook, follow that with the sales where you persuade them to buy the product and finally close it with a discount coupon or scarcity. If you don't think you can write an article on your own. Go to other websites on the internet that are promoting the same product and get ideas. Don't just copy them as is. Just take ideas and try to improve on them.
Use images, videos, and interviews or testimonials from the affiliate dashboard of the product and make sure your website looks neat, clean and professional. For a professional website, the simpler the better. You don't need to do that much to make it work.
One thing as a pro tip that you can use is the banners they provide in the promotional content. Use them as featured images for the blog posts you are writing. This way if someone decides to share your content on their social media this image will be displayed and is more likely to attract a greater audience. You can even add a link to this image as you add it to your post. You can do this for any image you add to the website. Just make sure you add your affiliate link in these images.
Now, when you actually create your article, put a call to action. Link to your affiliate link in the form of a hyperlink (basically insert your link behind the text).
The most important thing to remember is to get conversions. You need a hook, you have to persuade them into a sale by offering a solution to the hook. Then the close is going to be: you've made it this far, we have a discount for you if you get on this today… before you leave…
That's how you make the money. So, we decided on our niche. We have our website up. We even created a few articles with the hook, persuasion sales content and a close. Now it's time to get some traffic to your website.
Step #3 Traffic
This is where everyone seems to get stuck. Anyone can find a product to sell. Anyone can make a website. But remember, you have to actually make the website don't go and just throw your link out there. It's not going to work.
First of all, you can't just throw affiliate links everywhere. They're probably not going to show up. Because Google and places where you get tracked from are pretty good systems for detecting those things and you'll probably just keep getting banned.
So what do you do? You have the product and you have the website. Remember, you need to have the website. That's the important part. That's the bridge page. That's the middleman. That's what's going to make you look legitimate.
As mentioned earlier, I have three traffic systems to use. These are the three traffic systems to use when you want free traffic:
Forums
Blogs
Facebook Groups
How to drive free traffic with Forums?
The best and the easiest way to drive traffic to your newly constructed website is via forums. This is not only to drive traffic to your website but eventually that traffic will be lead to your affiliate link.
Use Signatures
Now there are two ways to go about. One is by adding a link to your website in your 'signature'. All forums allow you to have a signature of your own. This appears under every post you make in the forum.
You can not directly add an affiliate link to your signature but you can add a link to your website. It just looks like you are trying to promote your website when in reality you are actually promoting your affiliate link as well.

Give Value
The second way around is to give people value. You can look for specific or general questions people have in your niche and then make useful videos or blog posts on them. In these blog posts, you can add your affiliate links to your products. This way you can link people to meaningful content that happens to have your affiliate links.
Over time these forums will start getting organic traffic from Google. The more you answer with the value the more you will be out there in front of the eyes. This will compound your commissions.
Where do you find these forums?
Google. Simple!
Search for Top 'niche' forums. For instance, for the fitness niche, you will be searching: Top fitness forums. Just go for 2-3 forums and not more. You will get burnt out otherwise.
How to find free traffic via Blogs?
You need to find good blog comments. Just put in 'top 10 'niche' – like top 10 fitness. This will give you the top 10 blogs with recent activity.
So for recent blog posts, people are in the process of promoting them to their email lists and to their social media. That's why they are getting a lot of traffic. You should have your comments on these pages as fast as you can.
So when you comment, do something like…
'Hey, great article. I am recently trying to lose some weight. I came across this particular program but I am confused whether I should go for it or not. Would you give me your advice on it?'
Then add the link in the comment area. Link your free WordPress website or article you posted here. The blog author will not mark your comment as spam because it's a legit comment. They might not know about the program but still try to answer you.
Read through the blog post and craft your comment where you can smartly link your article/website link.
If there are a lot of comments already, don't post your comment. You want to stay visible to readers.
How to find free traffic in Facebook Groups?
Go to Facebook and search for Health and Fitness groups. There are many. The strategy remains the same. You either ask a question, give an answer to someone's question or link to your post with the affiliate links.
If you combine the three of these strategies you will be making $100 per day easily.
BONUS: Quora
People keep asking questions on Quora. Answer them and link them to your article. These links stay here forever. They also get ranked on Google.
You will usually find a Quora link on the first page of your Google search results.
The simple 3-step process is to go find a successful niche, make your website, and get traffic. For traffic use these three simple strategies. Go to forums, go to blogs and reach out to people in Facebook groups. As a bonus, answer questions on Quora and you will definitely land $100 easily in a span of very few days.
Please follow and like us: