Having a website for your new business is essential for long-term growth.
There are millions of websites on the Internet right now, so you need to make sure you create one for your booming business.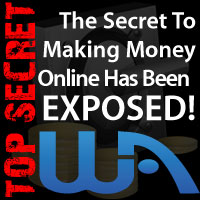 Not only should your site be easy to navigate, but it should look the part, too. Professional and eye-catching website design elements are also crucial to your success.
Here are the steps to take in order to answer the question, "how to create a website for my business?"
1. Purchase a Domain Name
One of the first vital steps to building your own website for your business is to purchase a domain name.
A domain name is the web address visitors will plug into the browser on their phones or computers to search for your website. It's important to select the right domain name for your business because this name will be synonymous with your products or services.
A typical domain name will run you anywhere between $12-$16. You should purchase a domain name that is easy to remember and isn't too long to type out. Register your domain name using hosting sites, such as GoDaddy or NameCheap.
2. Use a Website Builder
The next move you need to make to create the perfect website for your business is to choose a website builder.
Luckily, you don't have to be a website coding genius to run a great site. Simply do some research until you strongly believe in a certain website builder to operate your website on.

You need to ask yourself what your goals are with your new site. Are you interested in selling products? Consider using Squarespace to host your site with its minimal design and user-friendly template customization.
3. Begin Creating Content
A naked website will not make you any money. Before launch day, add plenty of interesting blog articles and upload beautiful images to set the tone for your business website.
Act as if your site has been operating for years when in reality you just hit publish a few weeks ago. Rich and dense content will bring more visitors to your site as you explore the world of SEO, search engine optimization, and figure out how to draw in your target audience in the future.
Include an about page, a contact page, a products/services page, and more to fit the needs of your business from the start.
4. Promote Your Website
One final tip for building a brand new website for your business is to promote it properly and with intention.
Social media will help you spread the word about your new site in no time. With a few clicks on Facebook, you will gather a fast audience. Social media marketing continues to help businesses grow and succeed.
You should become your own social media expert and begin sharing images and content from your site onto other platforms to see an increase in traffic back to your website.
Follow These Tips on How to Create a Website for My Business
These four tips answer the burning question behind how to create a website for my business.
Looking for even more advice to take your website to the next level in 2019?
Let us at WiFi Entrepreneur work with you to expedite your online business success.
Please follow and like us: