Learning how to start a new business online has never been easier. There are abundant opportunities for immense business growth on the internet. Blue oceans abound in every sector of the e-commerce terrain. Interestingly, the internet is still said to be at a stage of infancy. There will be many more ways to make money online in the nearest future. 
It's possible to find how to make money online with little or no start-up capital. Nonetheless, launching a sustainable online business takes some work. There are mistakes to avoid, important decisions, and steps to make.  These practical steps will make how to start a new business online a walkover for anyone. 

1. Develop Your Ideas  
The internet's usability is on an exponential increase. More tasks can now be achieved online these days than in the past. The journey of how to start an online business begins with drafting a great idea. If you do your research you will find infinite ways to cash out from the online market. 
You cannot do every available business; you have to make a choice. It's not just about finding a business opportunity. You need an idea that makes your business stand out. Once this idea is feasible, begin to draft a model to bring it to reality. 
2. Study Your Market  
You cannot know how to make money online if you don't understand your market. The internet is endless space and you need to find your niche. It is, more profitable to start your business with a proven or promising niche. The internet market is oftentimes very competitive. 
However, the competitive side is sometimes where the money is. You can't break into competition without a comprehensive knowledge of your market. First, you must study the behavior of customers. Thereafter, you need to make your product and services irresistible. This will enable you to penetrate the market easily.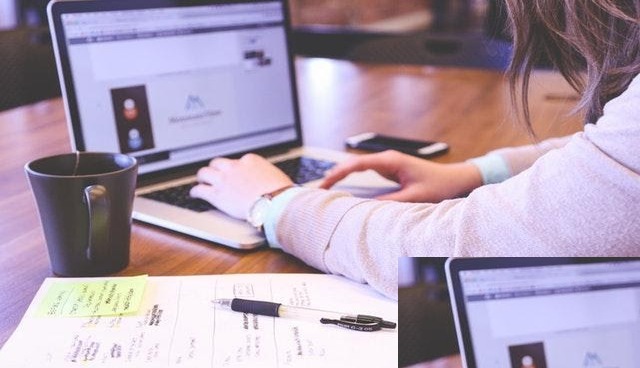 3. Write a Business Plan
After drafting your idea and conducting research, you must make a plan for your business.  The fact that your business is run online does not make planning unimportant. You need a business plan to know how to start a business online. 
It helps you prioritize and handle your business effectively. A business plan dictates your goals and objectives and how they will be achieved. With a plan, you can get funding, legal representation, and all the professional assistance you need.
4. Website Building
Building a website is much easier than you imagined. There are ways to make money online without building your own website. Sustaining a business without a website might be difficult. Your new venture needs to have its own address which is the domain name. Some domain name registrars offer free domain names with other packages. 
It's important you confirm their legitimacy and the domain should be registered in your name. Then, find a web host company with features that suit your specifications. You can contact your website building to a professional or do it yourself with free tools.
5. Adopt Online Business Legal Regulations 
Due to the massive opportunities for fraud, online businesses are guided by regulations. Your business operations must comply with them to avoid prosecution. The law mandates that customers' consent is sort before their data can be processed. If your site uses cookies, installing a cookie law plugin is required. 
Your visitors must be aware that your site uses cookies. You should also inform them of how these cookies are used in your privacy policy. Users should also be told how to turn off cookies on your site. Consumer protection rights demand transparency in the sale of products and services. 
6. Generate Website Traffic 
It will be a wasted effort if, after all these, no one knows you are selling a product or service.  Massive website traffic has to be generated for sales to occur online. The more traffic you get, the more buyers you'll likely get. There are many strategies to generate traffic. You will have to choose a few and stay committed to using them. 
Publish compelling and strategic content, offer expert opinions on forums. Create and maintain a reputable social media presence. Invest in paid ads with proven success records. Harness the power of email marketing to turn visitors into buyers. 
7. Select Your Online Payment Options 
Making it easy for customers to pay you is very essential for making sales happen. Many leads are attracted or discouraged by the available payment options. It's best to offer them a variety of options. It's not practical or necessary to use every payment method. 
If you can go with a few most-used methods, that's good enough. 
You can have a combination of bank transfers, credit cards or PayPal, and coupons. Considering that errors are almost inevitable, have a system to detect and fix them promptly.
Conclusion 
What's left to do? Take that calculated risk, go on, and soar in the online market! 

Please follow and like us: